To know where you're going you must know where you've been.
 After reading a couple of articles about reviewing your work that included the Ansel Adams quote  "Twelve significant photos in any one year is a good crop", I decided that I would pick my twelve favourite photos whether they were "significant" or not.
 Sometimes I go looking for a specific shot and other times I'm just exploring. During a morning shoot in early January, I found myself looking down at the ice that had formed along the Fraser River. I took several "grand" photos of the river and mountains before pointing the camera straight down. The haunting patterns looked cool on the display and after playing with the image in photoshop I came up with something that I was pretty happy with.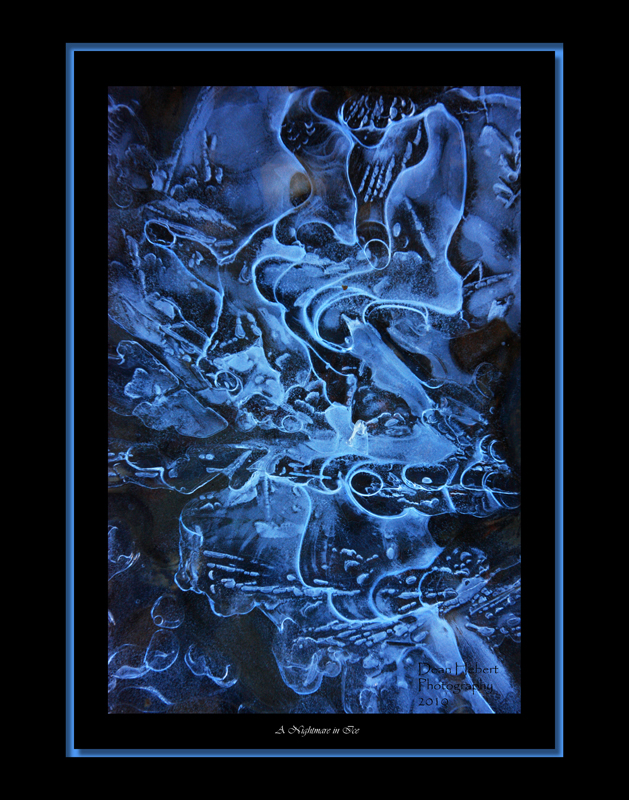 The winter of 2011 was spent mostly at Chilliwack Lake or along the Fraser River, both fairly easy places to reach and both with photographic vistas. I struggled to get a "view" shot that I was happy with, so I tried something a bit abstact, just lines and tones. The lines leading to these twigs piqued my interest and in the -8 degree weather I composed a few shots, settling on this one as my favourite.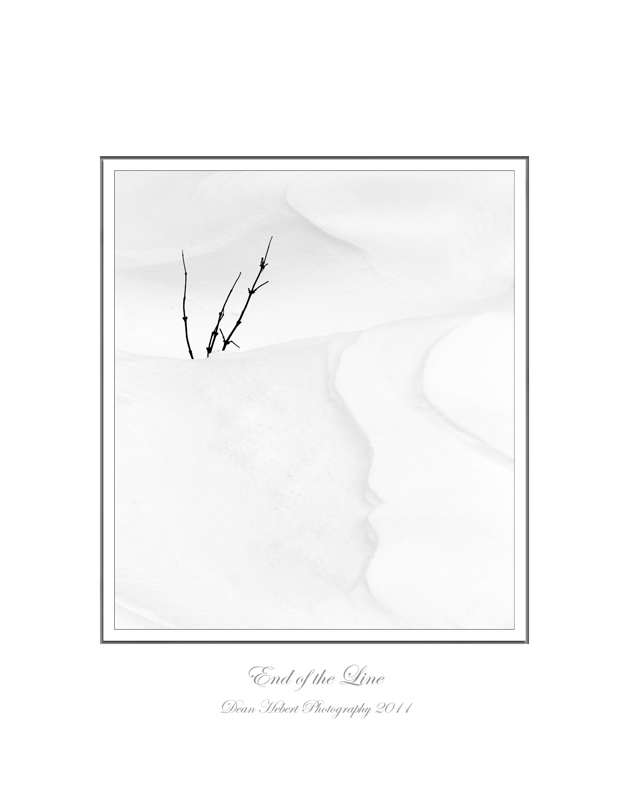 Sometimes luck can be your best friend. My wife was having a home party and politely asked me  to be somewhere else for the duration. Seizing the opportunity, I grabbed my camera and drove out to Harrison Lake. This photo will always remind me of standing beside the road, the wind whipping my hair, the fresh scent off the lake, watching these storm clouds race towards me. It was a wonderful experience!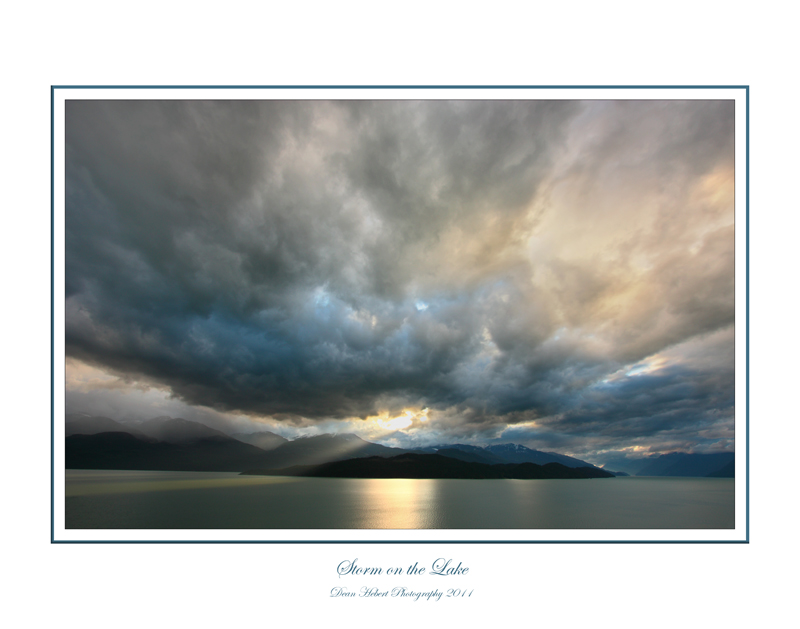 My camera accompanies me whenever I headout the door, whether it's to explore a new location or trod a familiar trail, so when the light caught this maple beside the Teapot Hill trail I was able to frame it against a backdrop of moss covered firs and cedars.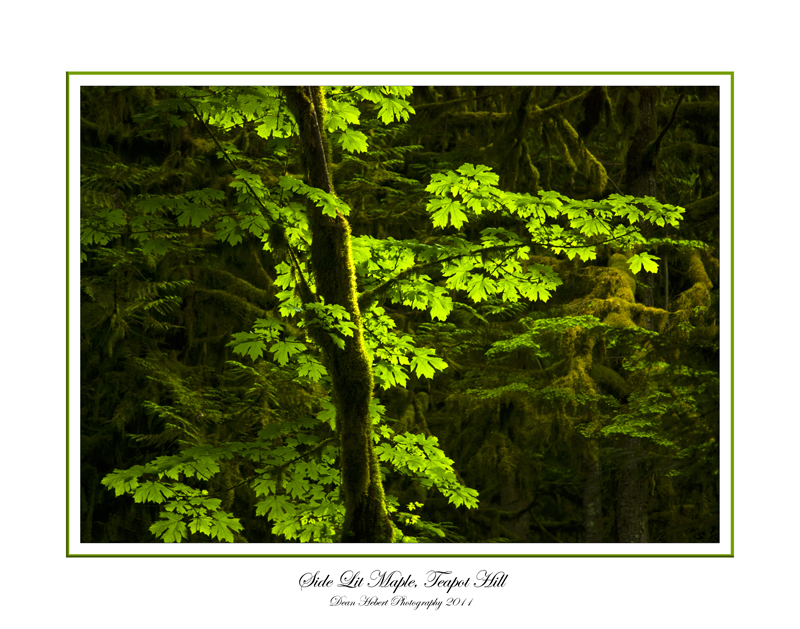 After reviewing hundreds of photos I noticed that most of my shots were in a vertical orientation. I seemed to "see" the world top to bottom instead of side to side. A large foreground element was another prevalent feature of my pictures. These might be the beginnings of a trend or a rut, maybe even a  "style". As a musician I knew what genre I liked and whos playing influenced me, so as a photographer I'm finding my way and being influenced by todays top photographers(as I see them).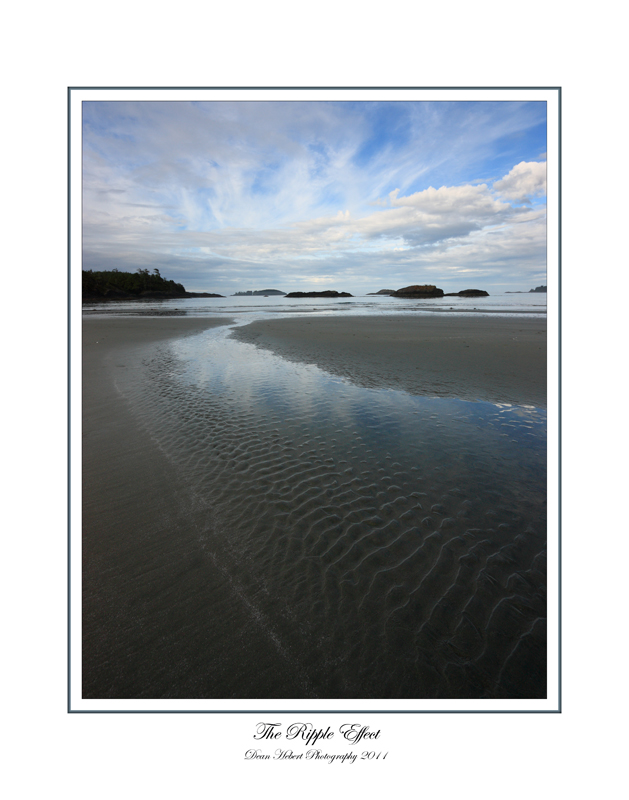 As I strove to show  scenes as I "saw" them I noticed that the camera can be very limiting compared to my eyes. My memory comes into play as well since I'm processing these photos days, weeks, sometimes months later, trying to recapture the feelings I had at the moment of capture and express them the best I can.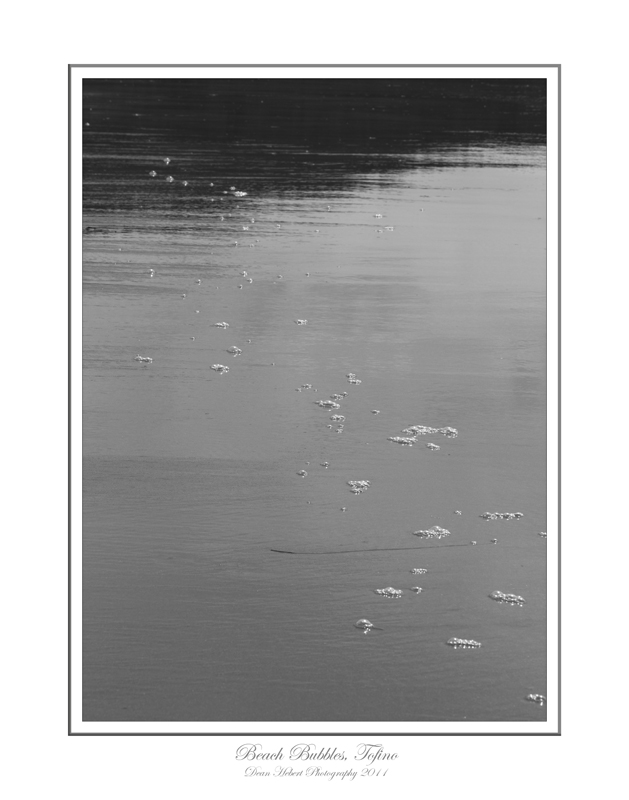 I quickly joined the school of "post processing", developing images to suite my tastes and not worrying if they deviated a bit from what the camera "saw". That said, I still try to present the scene accurately. I won't remove or add anything important to a photo(of course I'm the judge of what is or isn't important), but I'll composite multiple shots for depth of focus, and dynamic range, and clone out distracting spots to clean-up an image.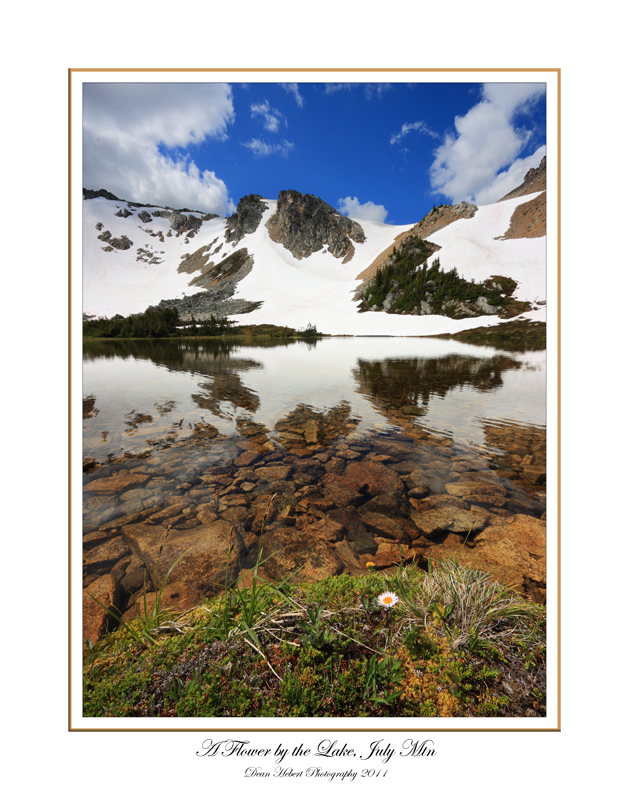 Most Landscape Photographers will tell you it's all about the light and that the best light happens around sunrise and sunset. If you're not prepared to be in the field before the crack of dawn, or to retrace your steps in the dark after the sun sets, you'll have a hard time making "significant" photos. Luckily, there are plenty of places where you can pull off the road and take pictures of beautiful views.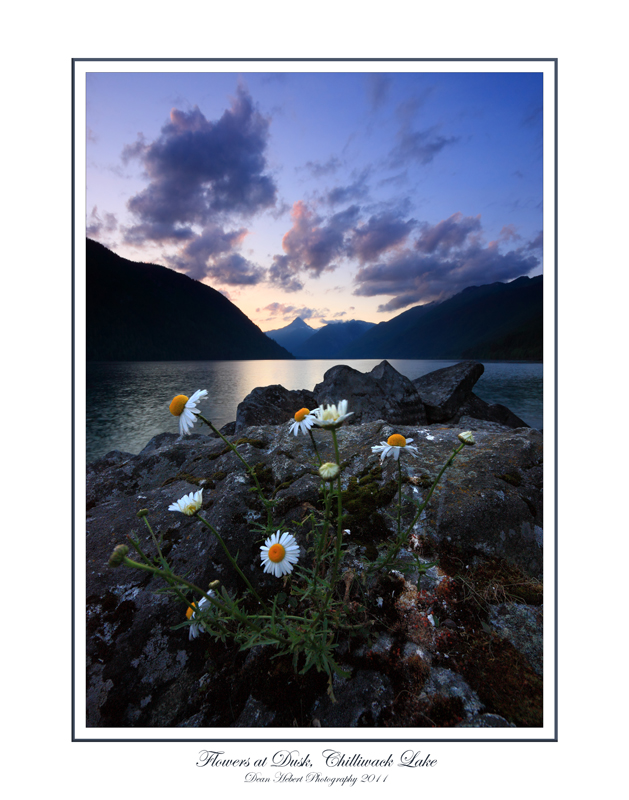 Immersing yourself in a location allows you to see past the big shots and discover the hidden gems that only familiarity with a subject invokes. I took a short photography vacation in Wells Gray Provicial Park, just myself and my camera, exploring this wonderful part of the province for 4 nights in September. I discovered that I'm a tad leary of hiking in the dark alone so most of the images from the trip didn't make the cut for me. I liked this shot of the light catching the foreground water juxtiposed against the shadowed waterfall because it happened while I was letting my creativity loose.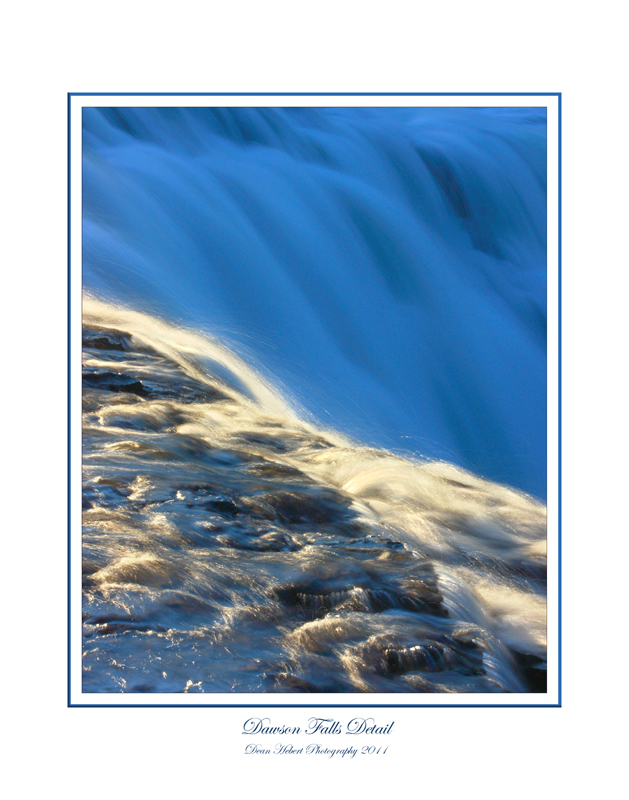 Moul Falls is in Wells Gray, a great location reached after a short hike. Of course, since I took a wrong turn, I arrived at the falls much later than I wanted to. Looking over the area, I decided that the best vantage point would be in the middle of the stream, good thing I was wearing water-proof boots.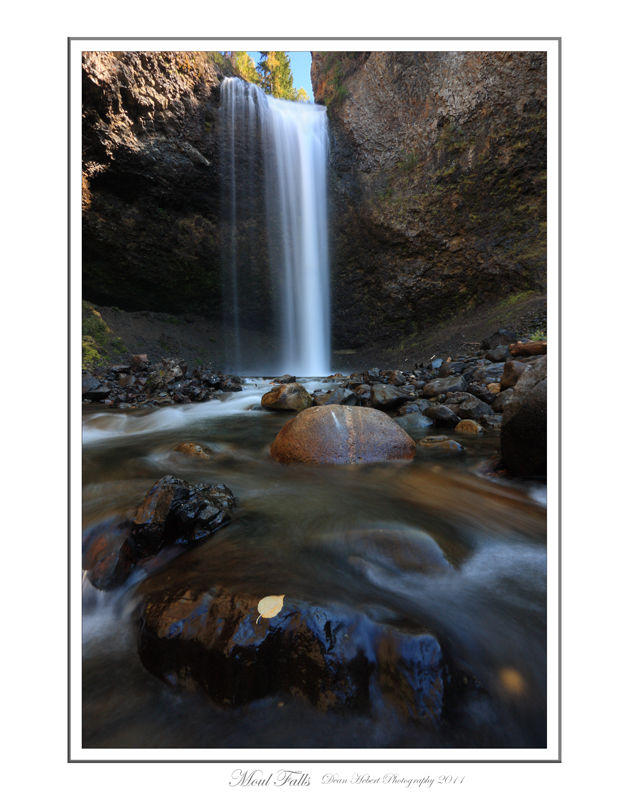 One of the most scenic lakes I've been to is Statlu Lake, on the west side of Harrison Lake. Finding the lake as calm as glass was the perfect invitation to photograph it. On this hike I wasn't alone and photography wasn't the main objective so I didn't want to make my companions wait too long.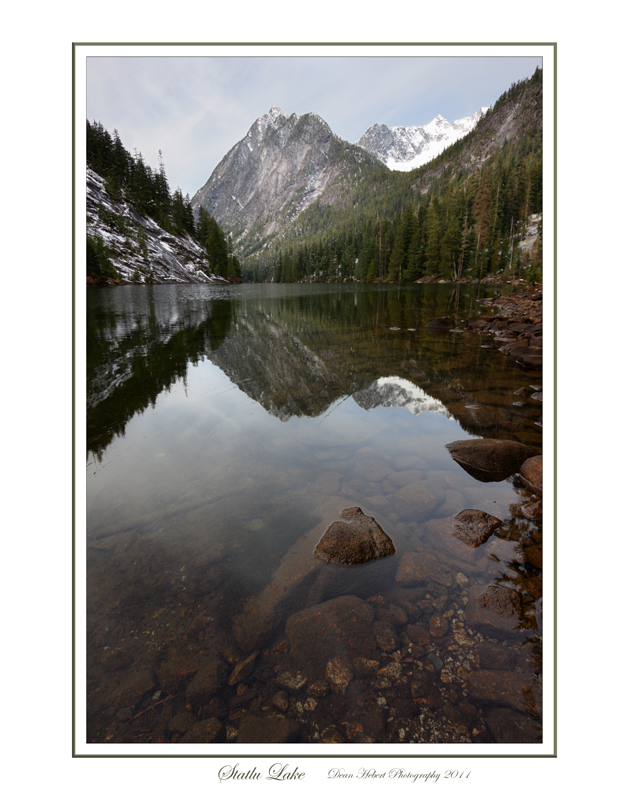 Cascade Pennisula, on Harrison Lake is an area that I've fequented, trying to get a great shot of a tree growing on the point but I haven't succeeded yet. On this morning I took a different direction, choosing to shoot along the shoreline. I'll admit that I had to place the leaf there, although I did find it close by.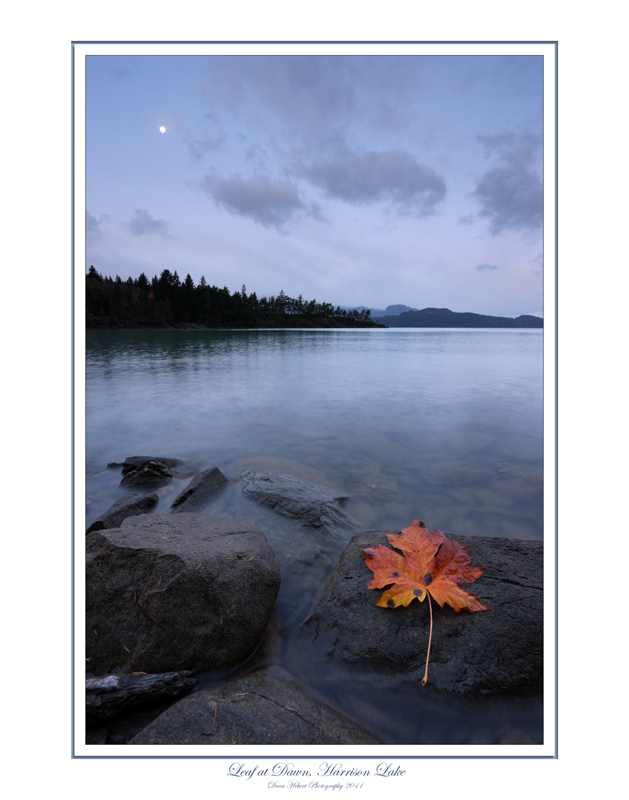 And for all you bakers and lovers of baked goods