| | |
| --- | --- |
| Posted by Dean Hebert on March 24, 2014 at 3:00 AM | |
With the weather looking promising, I decided to hike up Elk, Friday after work. By the time I got to the trailhead it was 6:00 pm and I knew I'd have to hustle if I wanted to get to the top for the sunset. The lower section of the trail was clear and I made good time. Once I was past the logging road, snow began to cover the ground and I slowed down to maintain my footing. As I approached the final steep section the snow was piling up so I put my snowshoes to give me traction. There was a clear, broken trail and I huffed and puffed my way clear of the trees.
 It was getting chilly so I hurriedly composed some shots as the sun sank to the horizon. This was a good opportunity to try out my new lenses. I had recently purchased a 17-40 f4 L, and a 70-200 f4 L IS, from a guy in Tsawwassen.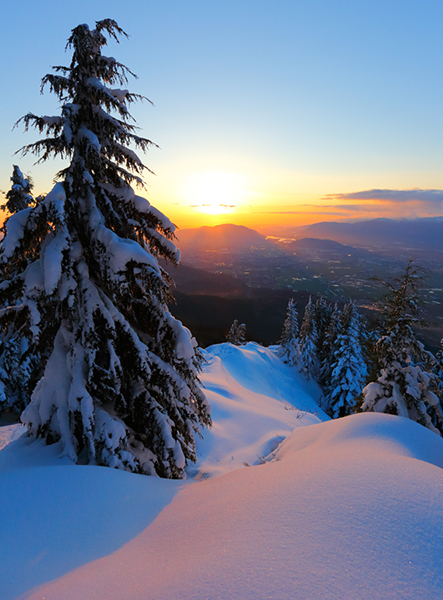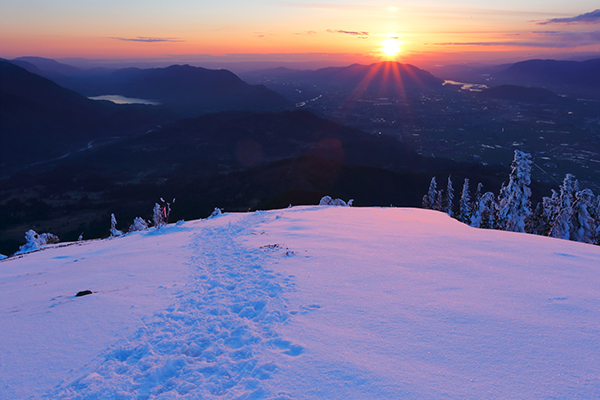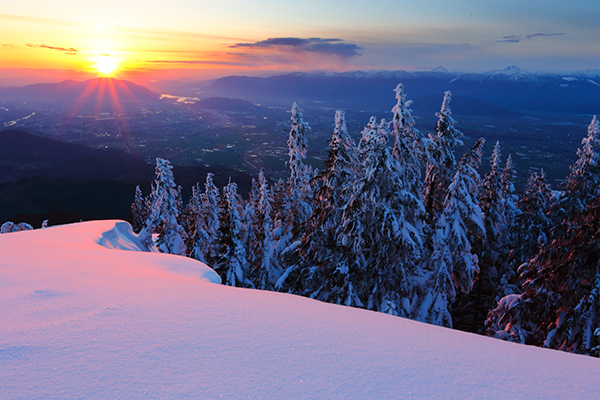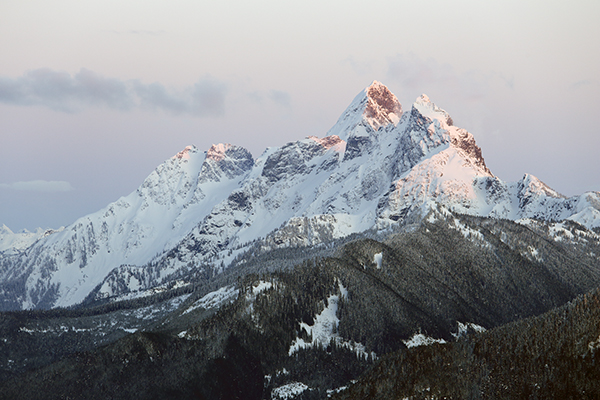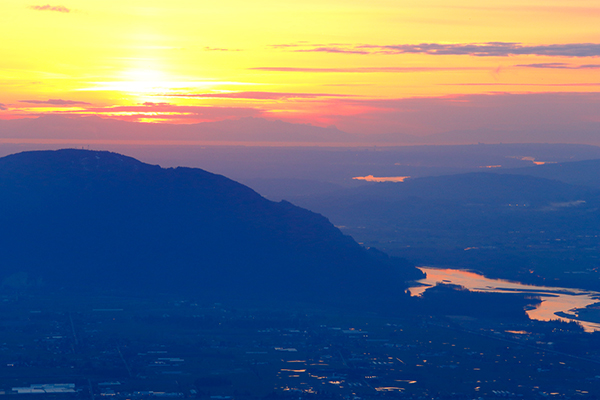 As the light faded I hurried back to my truck. I think the new lenses will work out fine!