| | |
| --- | --- |
| Posted by Dean Hebert on September 6, 2014 at 1:55 PM | |
 I allowed myself plenty of time to summit McGuire and then do some photography on the way back. I've hiked to the ridge a number of times and down into the bowl once before but never to the peak.
 The road to the trailhead is deteriorating, with some loose, rocky sections. I'm glad I have 4 wheel drive!
 After a quick run up the rockslide and chute, I made short work of the forested section before popping out on the ridge. From there, you're supposed to head down into the bowl and cross to the eastern ridge  to finish the ascent.  I think there's a trail somewhere, but I've never been able to find it. Instead, I just sort of pick a line and go.
 The inner ridge was very steep and covered in blooming wildflowers! After navigating through some treed areas, I finally broke free and got some good views of my destination.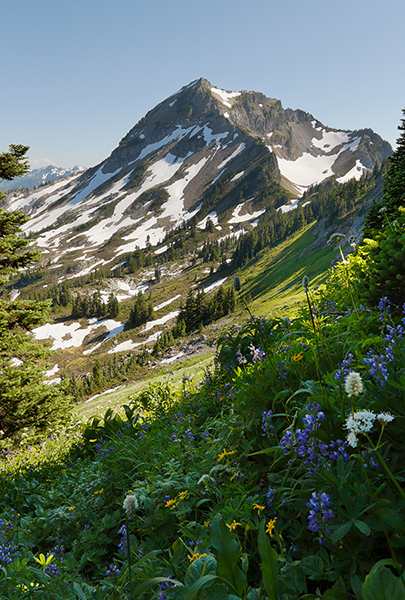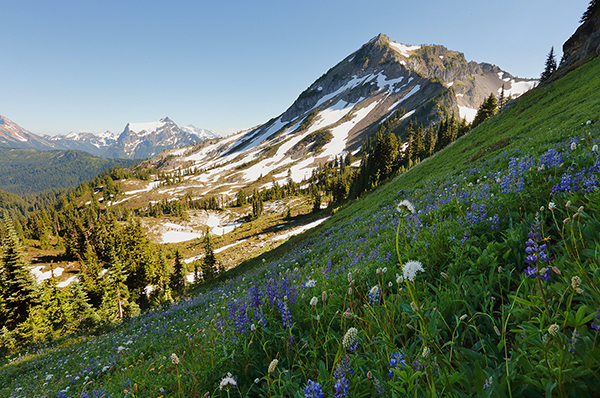 I made my way down and just kept taking the easiest route towards the old trail, crossing a couple of snow slopes and some  talus fields. Once on the old trail the way is easy follow. I could see Mount Baker in the distance and I thought it would make a nice backdrop for a group of flowers.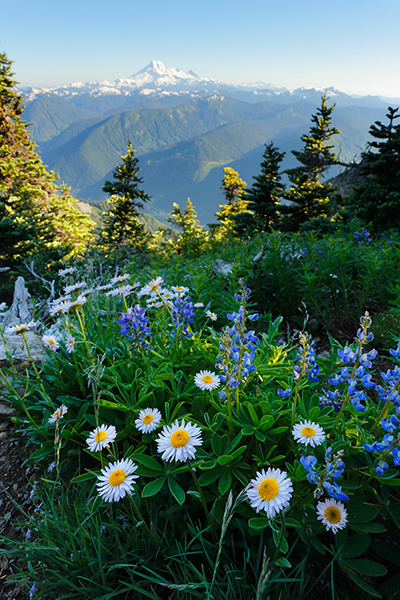 Then it was on to the peak. I was on a bit of a "summit" roll, McGuire being my 4th "first ascent" in
4 weeks.
  I enjoyed the views and the sunshine and by 6:30pm I started retracing my footsteps back down the mountain.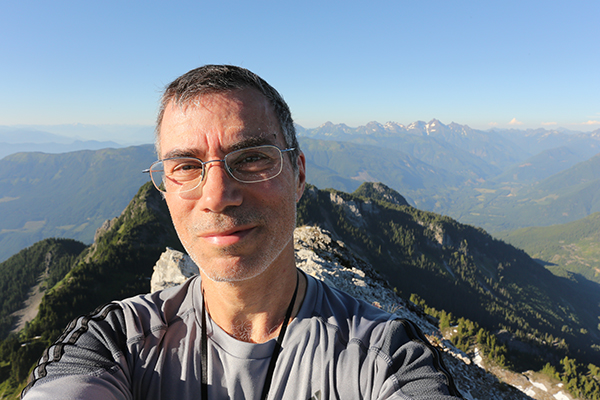 I wasn't excited about trying to get back up the northern ridge in the dark but there were distractions everywhere, including at my feet.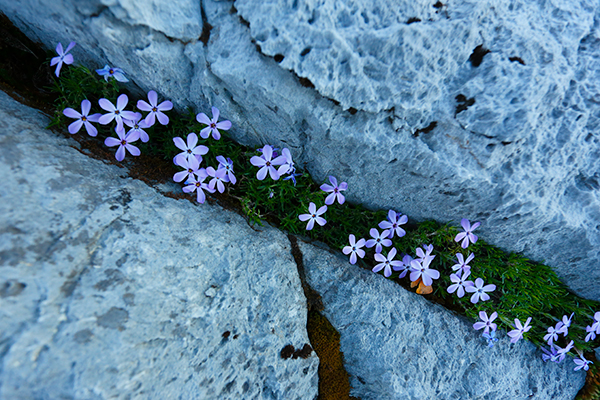 I angled up the steep slope and made it to the ridge just as twilight was settling in. I couldn't resist taking some parting shots of some flowers with the Cheam Range in the background.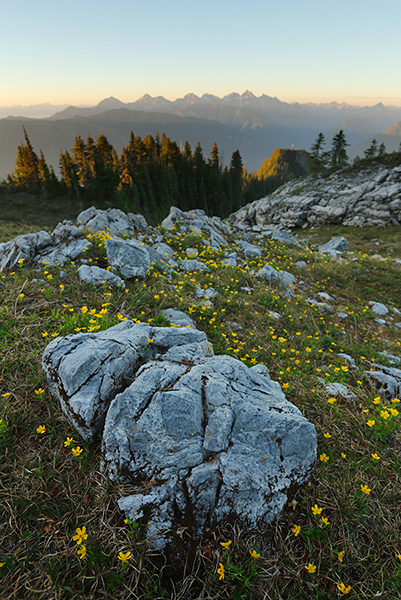 Back on the trail, I put my headlamp on and descended the rockslide in the dark. I'm getting more comfortable navigating around on this mountain so I might return and do some night photography.