September 5-10, 2016
 As the season progressed, I looked forward to a multi-day camping trip in the rockies but the weather forecast looked dismal for the days I'd booked off. I searched south and found a decent forecast in Oregon, so Dan and I decided to hike the almost 50 mile loop around the Three Sisters.
 On the day we were to leave, Dan informed me that didn't have all his gear ready, so we put off leaving until the next day. That meant we'd have to make up a day on the trail!
 After a 9 hour drive and a short stop in Portland for a map, we arrived at the trail head.
 A dry, dusty path leads from the popular parking lot and passes a couple of small lakes before reaching the first junction. We planned on a clockwise trip so we turned left.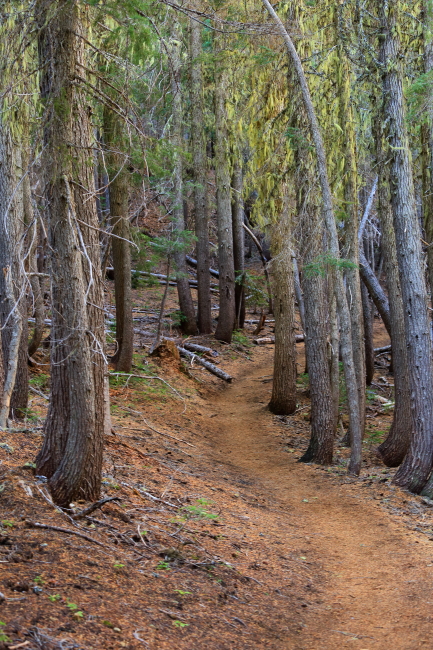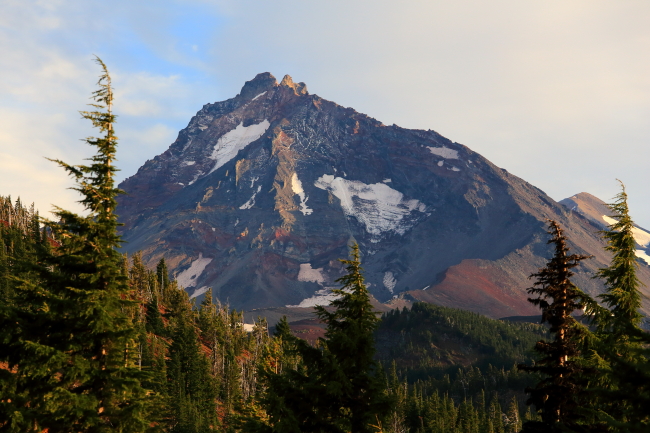 It was getting late and darkness closed in beneath the forest canopy. We couldn't find the trail to the lake we were planning on camping at so I pulled up the GPS app on my phone and we plunged into the underbrush. I kept reading the map wrong but amazingly we found the lake! After setting up in the dark we crashed for the night.
 The next morning was grey and overcast, with rain threatening. It was 16 kms to our next stop so we didn't linger over breakfast.
 It was almost a good thing that the weather was bad as we spent most of it trudging through the pole creek burn, eventually making our way to two small lakes where we spent our second night.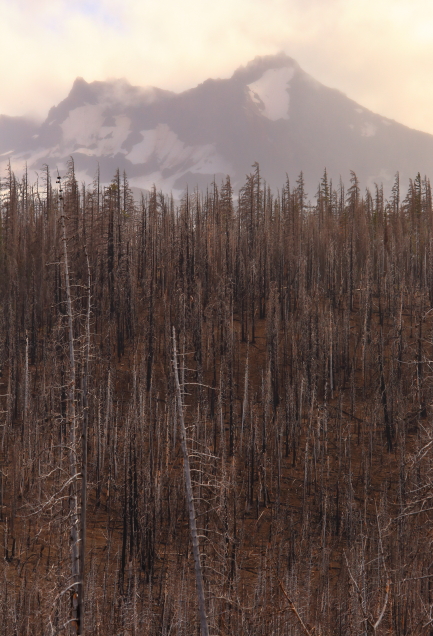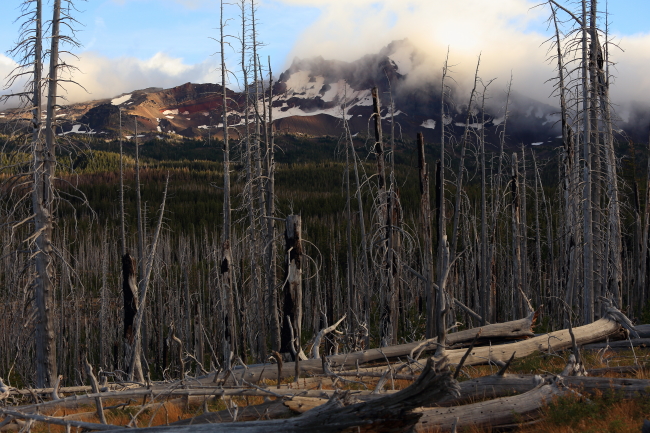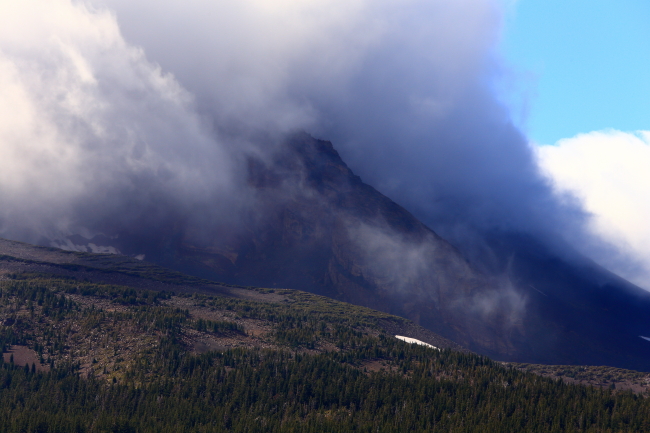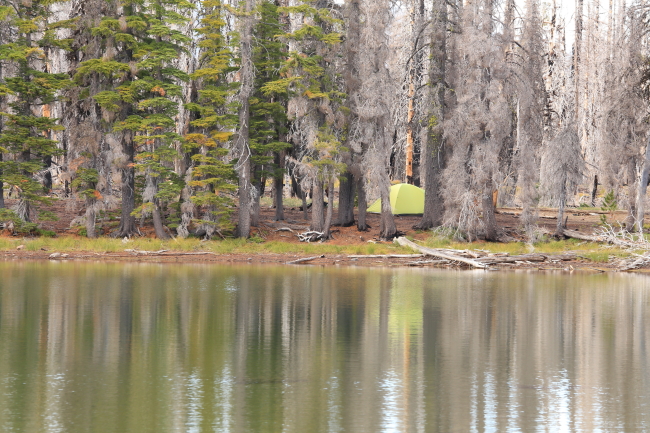 As with most mornings, I slept past dawn but got up in time for some decent light.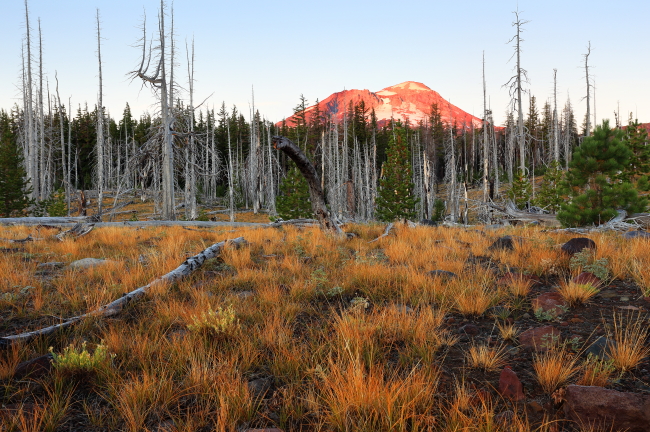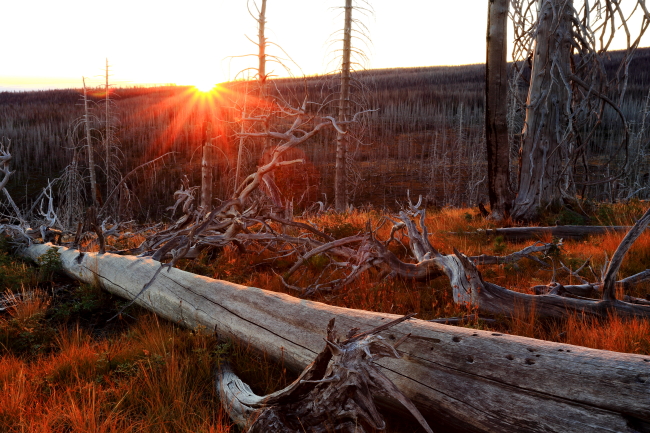 With another 16 kms to go, up and over a pass, we got an early start.
 The skies cleared and we were treated to views of South Sister and Broken Top. At the top of the pass we stopped and had a long break, taking photos and having lunch.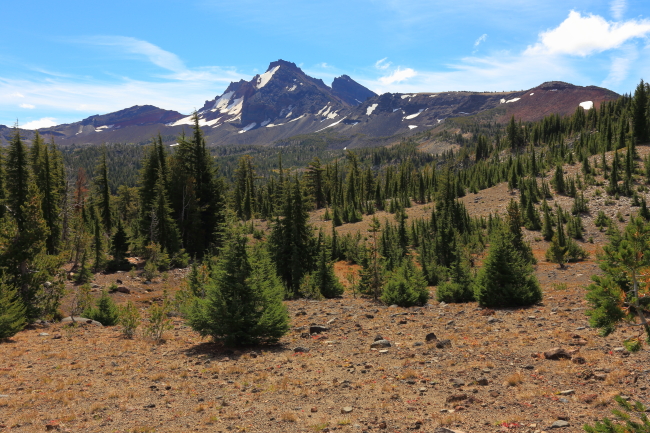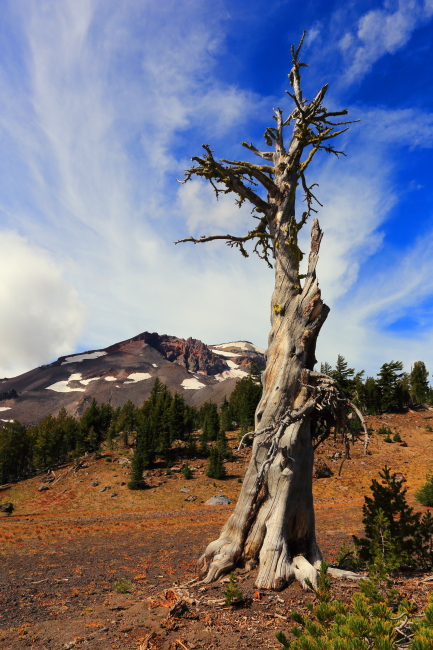 Then it was off to Green Lake.
 It would have been nice to camp at Green Lakes and spend some time exploring the area but our destination for that night's camp was Moraine Lake.
 I was pretty happy to arrive at Moraine Lake, nestled at the foot of South Sister, as my feet were getting tired of carrying my heavy pack.
 The campsites were on a bluff overlooking the the lake and they all seemed to be occupied so we kept searching higher and higher. There was a sign warning against random camping so we needed to find a designated site. Ten minutes of searching found us an open site and we set up camp.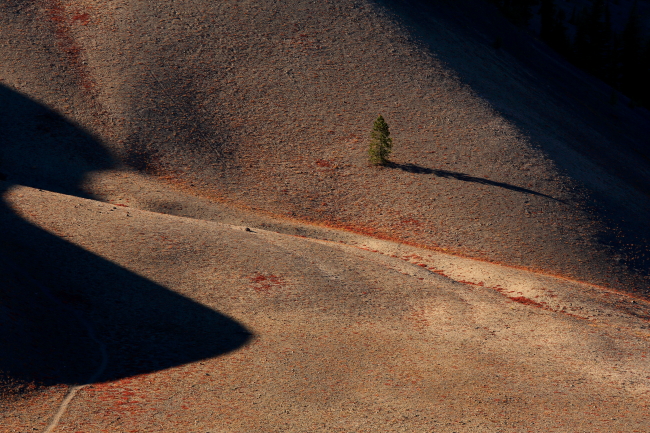 After a siesta and dinner it was time to explore and do some photography. I found a nice spot overlooking the lake with Broken Top in the background and waited for the best light.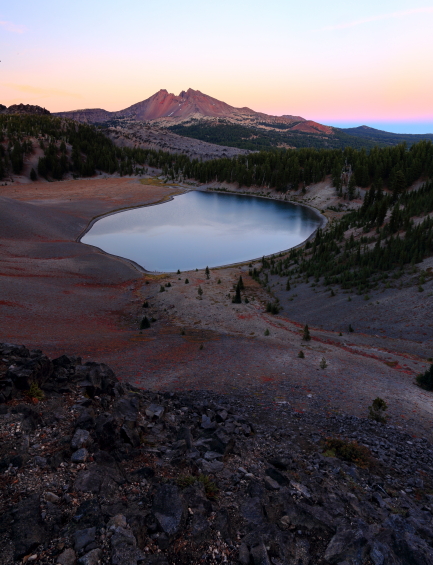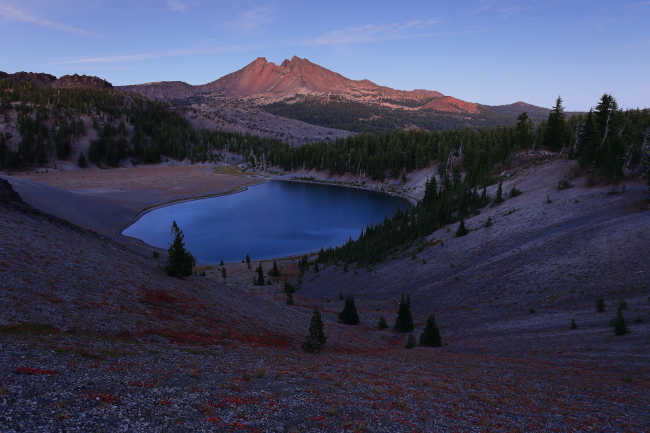 In the morning there was enough of a breeze to ruffle the water and spoil my attempts at a reflection shot.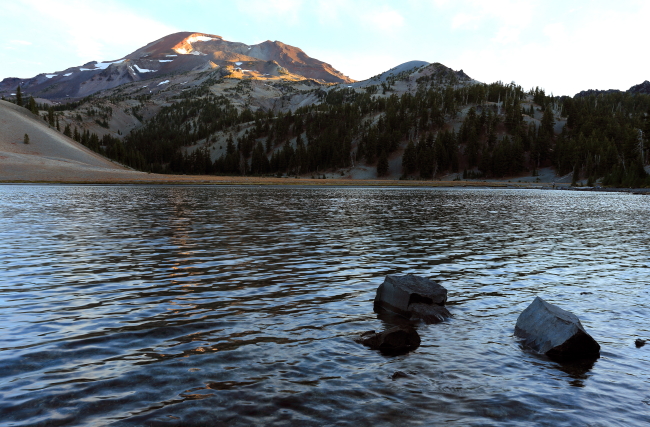 With a full day of hiking to reach our next camp site, we set out under clear blue skies.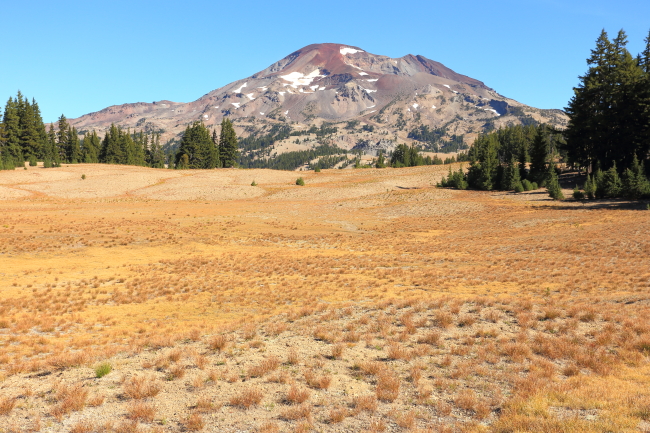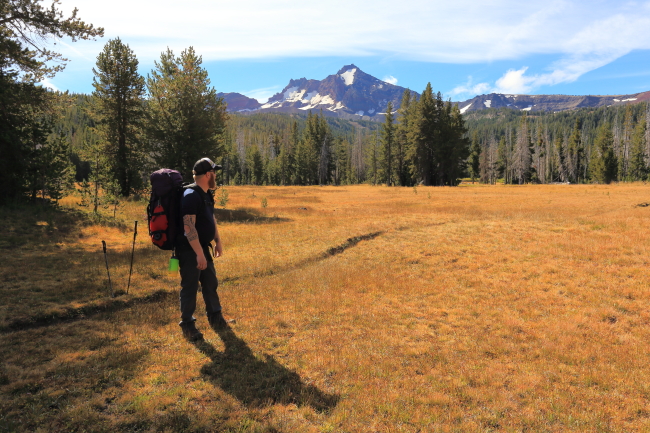 We spent the morning hiking over open, rolling hills before reaching a branch in the trail. We took the low road and I was so happy with that desicion when we came across a ripe blueberry patch!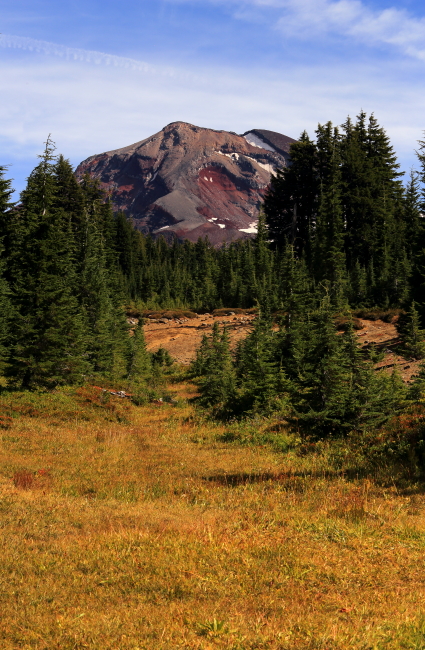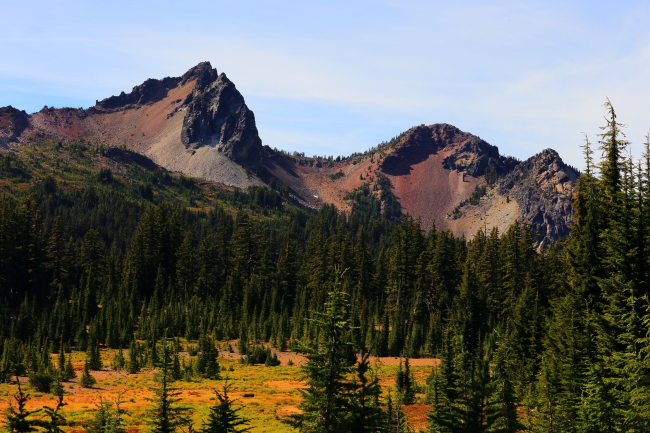 At the next trail junction we found a water source and pitched our tent. Some scouting of the area turned up a nice spot to do some photography in the morning but the light wasn't cooperating that evening so I crawled into my sleeping bag.
 For once I woke up in time for sunrise. I found the spot I'd picked out the night before and began taking shots as the sunlight hit the top of a nearby peak.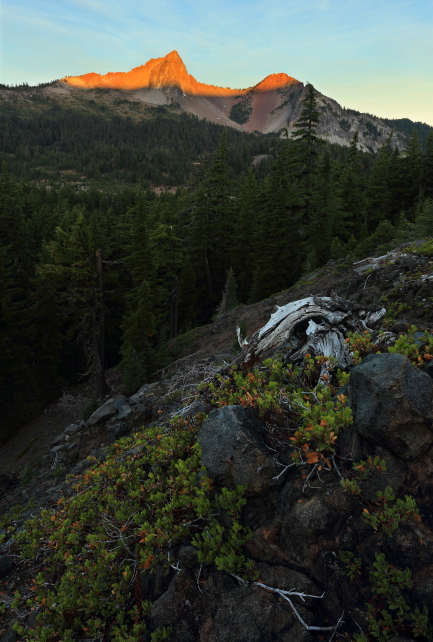 Although neither Dan, nor myself were in any hurry to get going, we had our longest day of travel ahead of us.
 After passing Obsidian Falls we took a break beside a cool stream, where we met a group of hikers we'd met two days earlier on the other side of the sisters. Small world!
 The hardest part of the whole circuit was the climb up Opie Dilldock Pass, a dry, rocky pass that probably wasn't more than a couple hundred meters of elevation gain but seemed like so much more!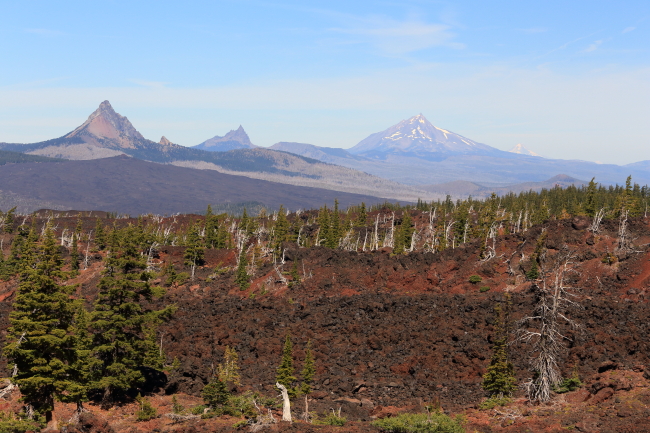 Finally, we crested the summit and began or descent to South Matthieu Lake. We were pretty tired as we circled the lake, spotting the last vacant campsite. Just as we got to the site another hiker walked up and claimed it. After a minute of discussion the hiker, Paul Carew, agreed to share the site with us. As we continued to talk I found out that Paul was a fellow photographer so we spent the next half hour talking gear and style!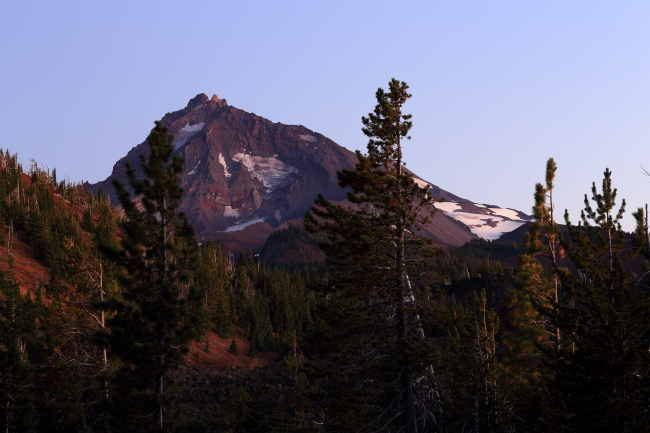 In the pre-dawn light I wandered down to the small lake and took a shot of the silhoutted trees reflected on the calm water.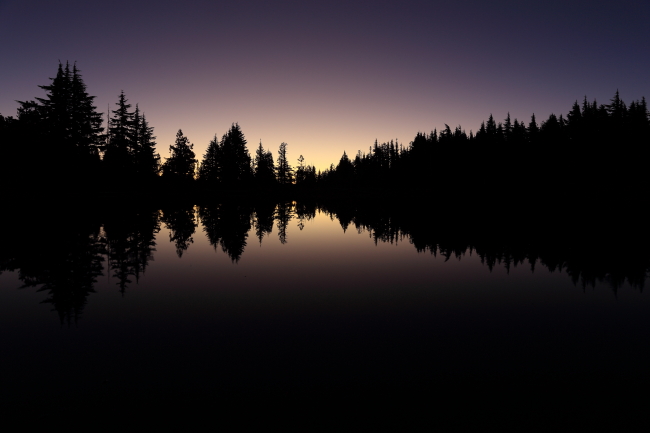 Continuing to explore, I found myself running up a small rise as the sun broke above the horizon. When the best light was over I returned to camp as we had a short hike and a long drive ahead of us.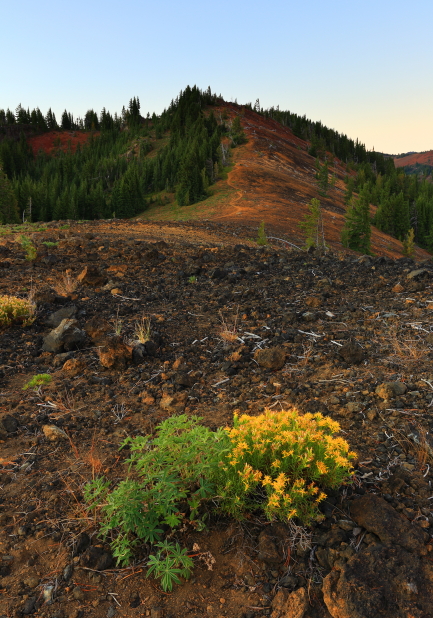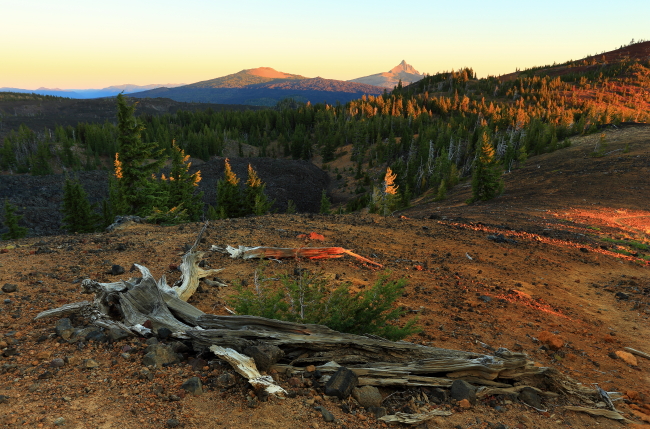 Dan was a real trooper as he suffered from blisters on his feet almost the whole trip.
 I think next time I'll do a loop around the two southern peaks and plan a day to summit South Sister.