| | |
| --- | --- |
| Posted by Dean Hebert on February 5, 2018 at 12:00 AM | |
 As usual I was trying to time my hike to be near the peak by sunset. It was a cloudy day and I didn't hold out too much hope that I'd get any good photos but you know what they say, " Any day in the mountains is a good day! "  With the road to the trail head snowwed in there's a couple of extra kilometers to hike.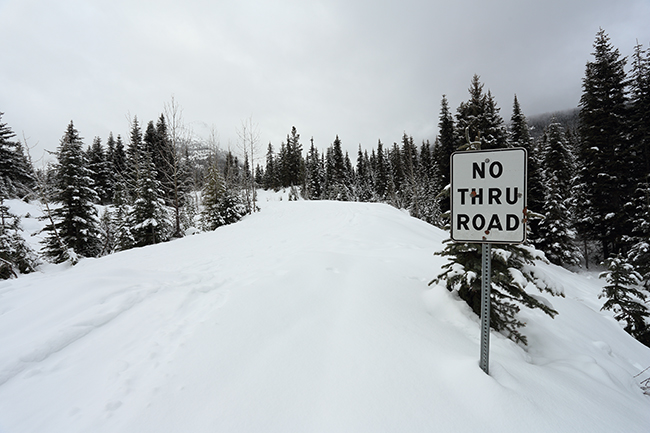 After hiking the road and then up the open slope I reached the lower forest and followed one of the winding trails leading upwards. I've done this hike enough to have a good idea of which way to go so I wasn't concerned when others trails led away from the one I was taking. In the snow you don't have to worry too much about trampling any sensitive ground cover.
 As the forest thinned near the top of the ridge, the light began to change colours. It was close to sunset and the entire sky was acting like a soft box with a pink glow.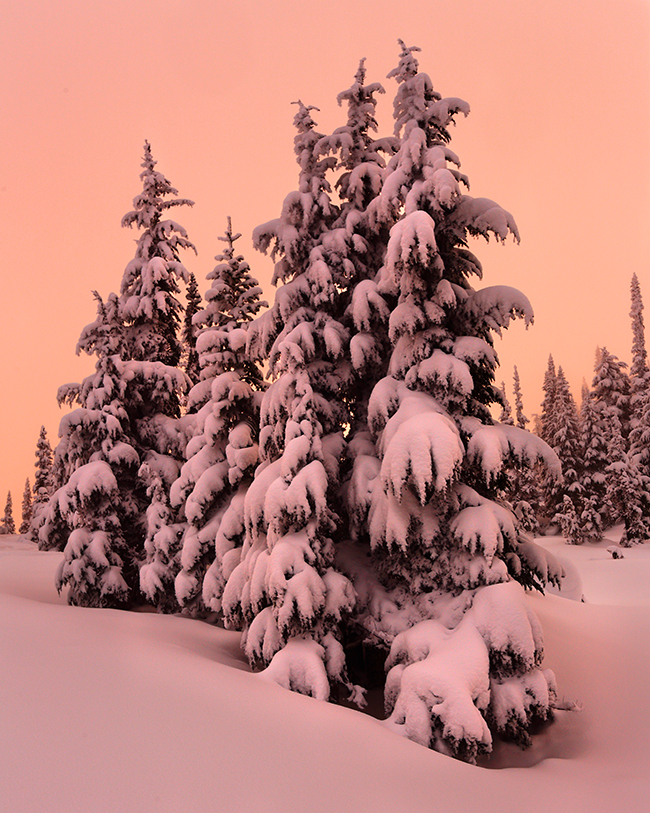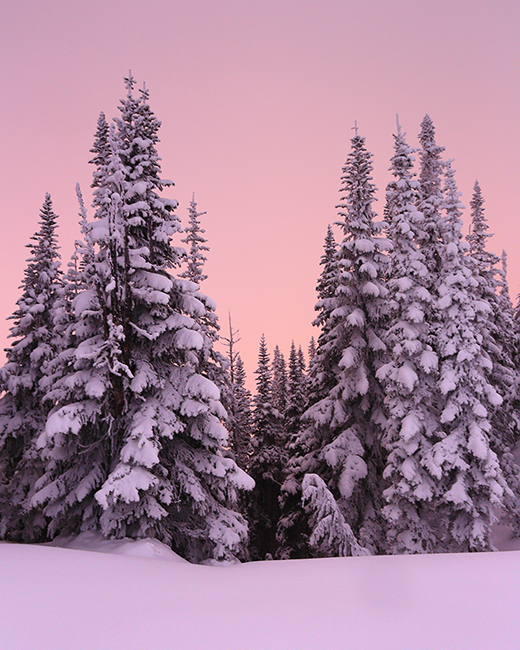 It was getting close to dark and my fingers were pretty cold so I begged off reaching the summit and headed back to the truck. Going up in snowshoes takes way more effort than going down and I reached the open slopes with a trace of light still in the sky. I stopped for another shot as the light change above Thar.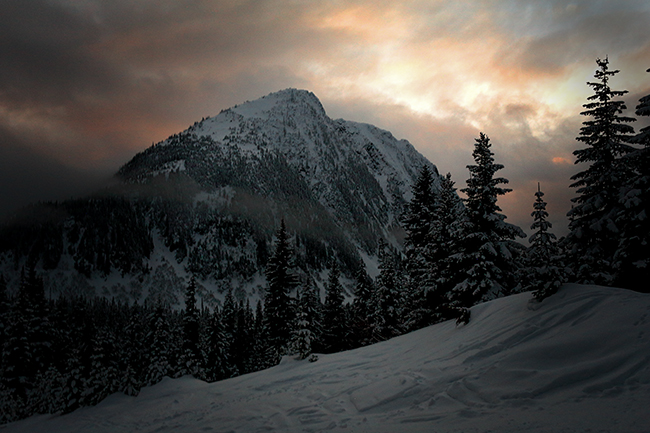 From there it was only a few minutes back to the road. I'll consider this another successful day in the Coquihalla!