| | |
| --- | --- |
| Posted by Dean Hebert on February 6, 2018 at 12:35 AM | |
 We've been going to the Valley of Fire for years now because of the incredible scenery and I'd never been to "the wave". This short, easy hike leads to a cool rock feature.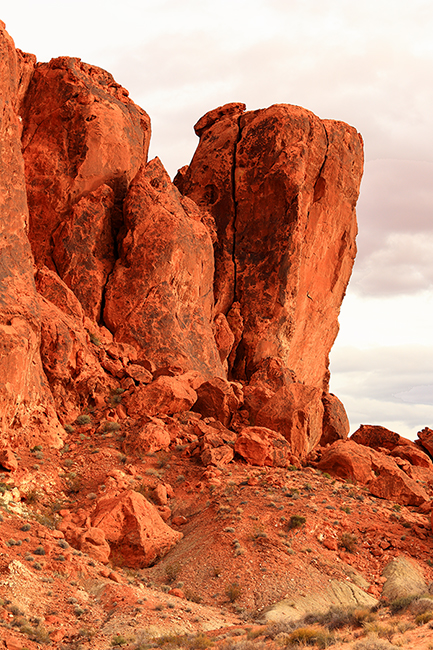 As sunset approached, I made my way down the trail and around the tumbling cliffs of a large outcrop of red rock. On the south side of this formation I was mesmerized by the countless lines and layers in the rock surface. Normally, this would be, at most a 10 minute walk, but I had to stop every few feet and frame another photo!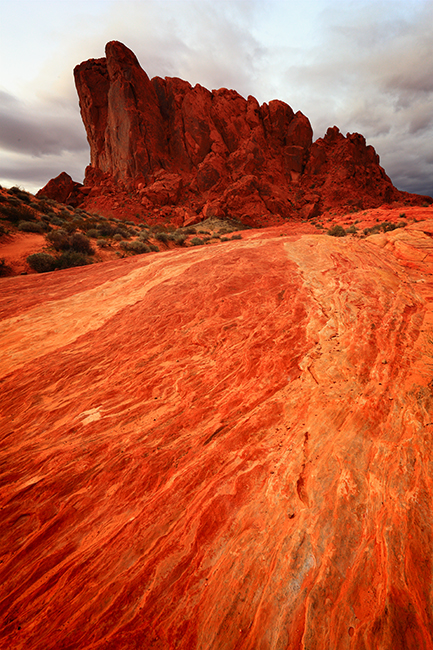 There were some neat clouds in the sky and I was hoping they'd stick around for sunset and add more colour to already colourful landscape.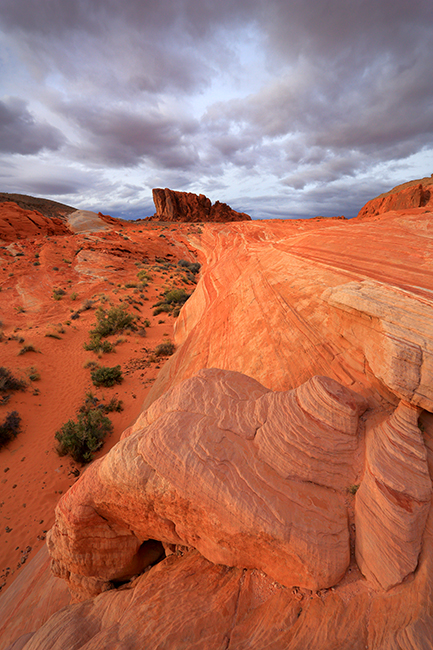 This is not a secret trail and there were some other people enjoying the scenery and exploring around the wave. After waiting a while for some people to move, I decided to just go about my business and try and stay out of their way.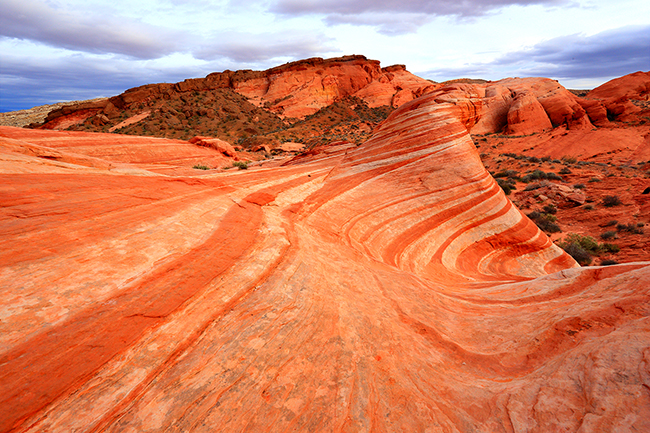 With plenty of light in the sky I headed down a little valley and up the other side, climbing to the top of some cliffs.
If you've ever been to the Valley of Fire you'll know how intriguing this spectacular landscape is!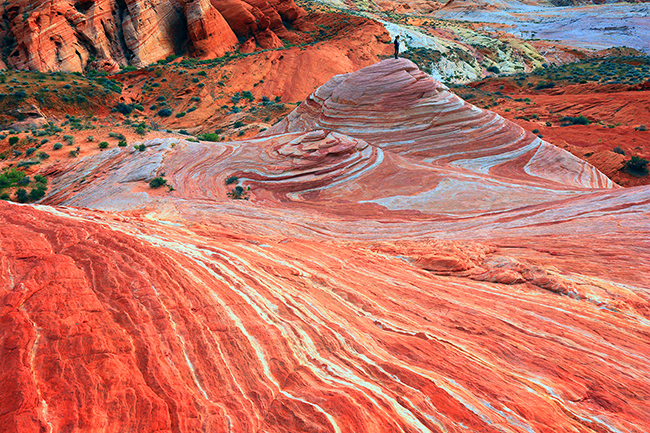 The sun was just above the horizon as I made my way back to the wave. Most of the crowd had left, leaving me to compose my shots without having to work around anyone else.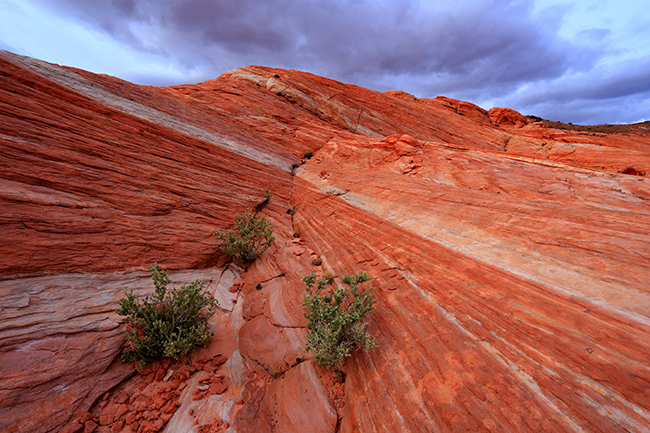 Because the Wave is in a depression it was soon in shadow. Fortunately there was more to photograph as I headed back to the car, and my waiting wife, and I used up all the light I could.
 Even after so many trips to this unbelievable valley, I'm still spellbound by the remarkable scenery!
 Until next time!