| | |
| --- | --- |
| Posted by Dean Hebert on February 18, 2018 at 3:50 PM | |
 A couple of years ago I "discovered" the amazing wildflower display in the bowl below Mount McGuire and I knew I had to get back and photograph this area again. 
 With no intention of summiting, I headed to the trail head in the late afternoon. The lower part of the road  is still ok but it's getting overgrown making for a lot of single lane driving. Then the road deteriorates rapidly and I switched to 4 wheel drive to save my tires.
 There was no one at the trail head and I quickly headed to the rockslide. The hills were alive with flowers but the contrast made it difficult to get a decent shot. The trail gets steep at the funnel and I took my time until reaching the ridge. My first look into the bowl confirmed my timing. The hills were bursting with blooms!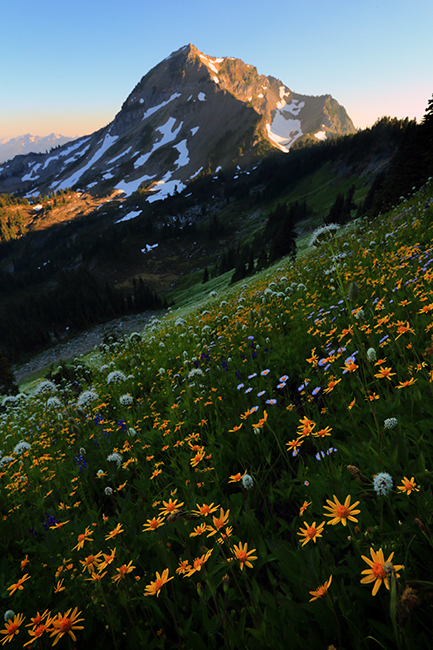 By 7:00 pm the light had softened enough for my to start getting some good exposures and I did my best to frame the flowers with Mount McGuire in the background.  There was tonnes of white flowers with some yelow, pink, and red ones thrown in for variety.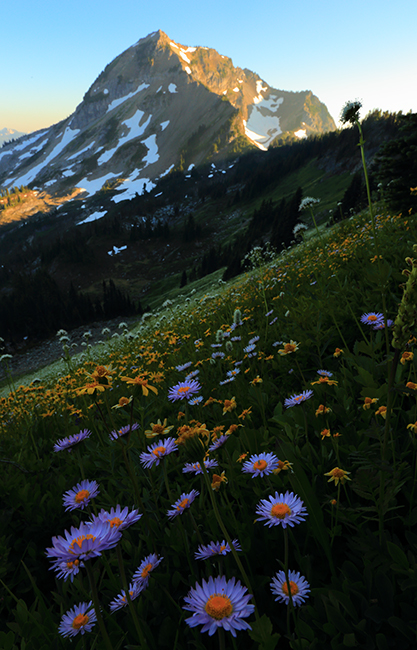 This can be a difficult location to photograph due to the steep slopes and I struggled to get my tripod to not fall over! And of course, wildflower season is mosquito season!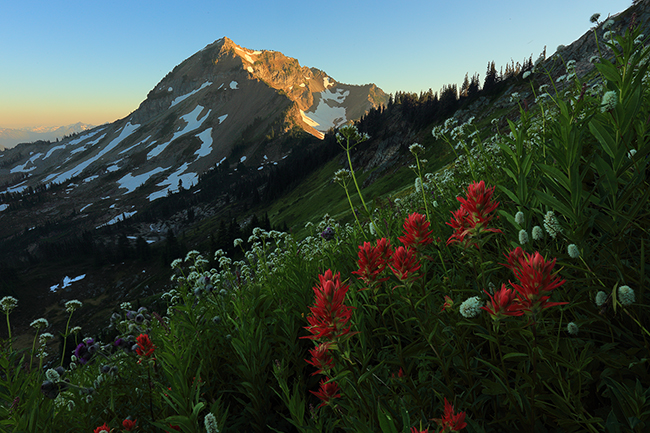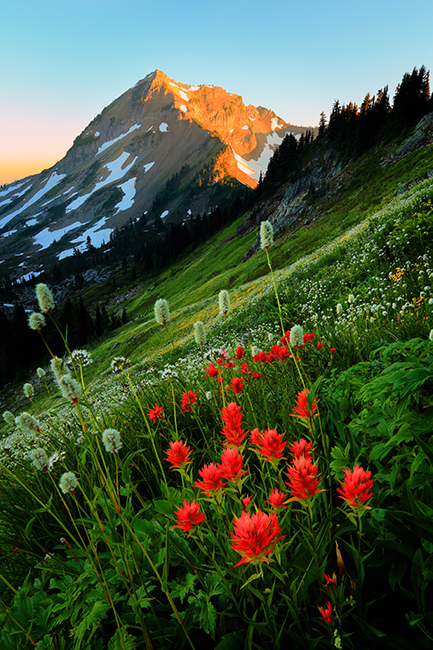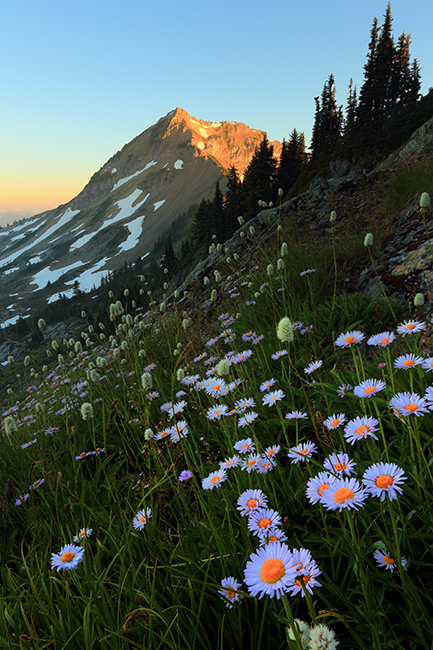 At one point I found myself in a field of thistles. Thankfully I wasn't wearing shorts!
 After realizing that the clear skies wouldn't provide a great sunset I made my way to the top of the ridge. There the light was better and the line of the ridge leading to the peak made for an ineresting composition.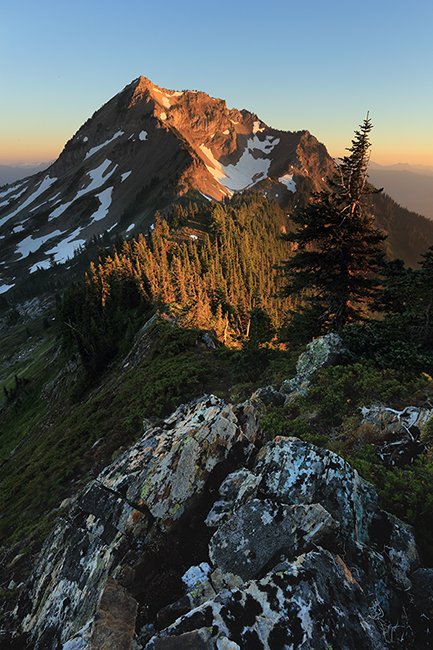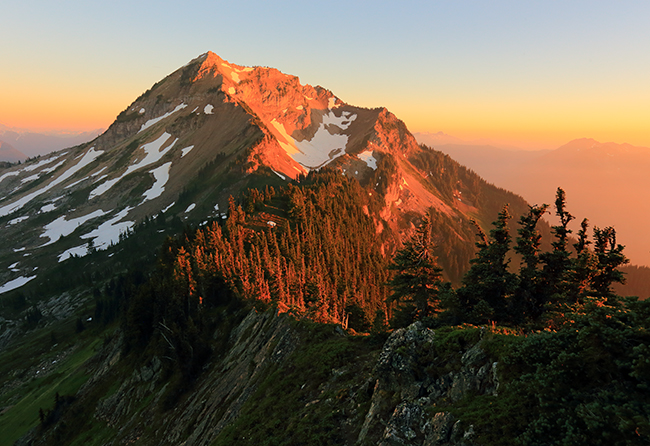 As the light faded from the sky, I said good-bye to one of my favourite, local destinations.