| | |
| --- | --- |
| Posted by Dean Hebert on April 12, 2018 at 12:45 AM | |
 I've seen this ridge on the south side of Needle Peak, plenty of times and finally gave it a little reconnaissance.
 From below Flatiron, I skirted around Tastey Lake, and side-hilled a bit until the ridge dropped down to meet me. The best wildflower blooms had come and gone but I managed to find a few.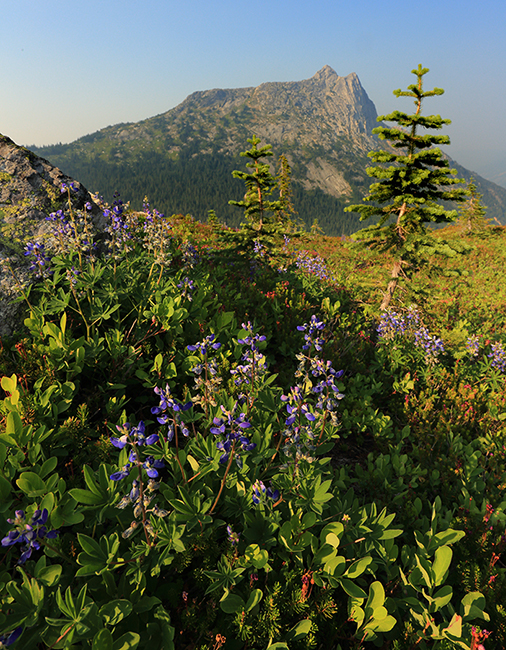 I couldn't take my eyes off of Needle Peak, rising up from across the valley.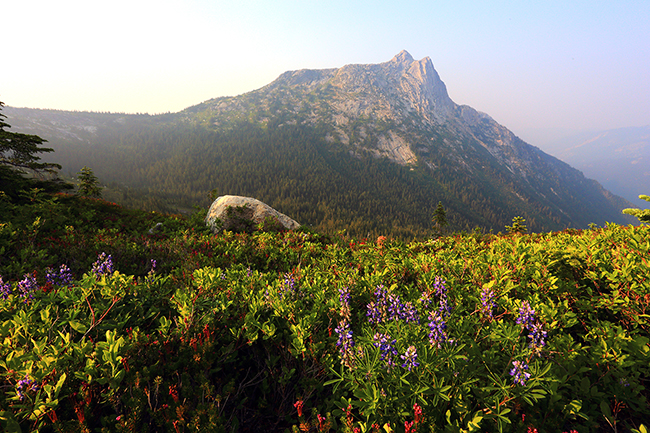 There was a bit of a trail but I just wandered about, eventually coming upon a small pool that was drying up. I tryed to get a reflection of Needle Peak but it was tough to get a clear view. 
 My original goal was to get to the very end of the ridge but I wasn't ready to take on the steep gully that seperated me from it.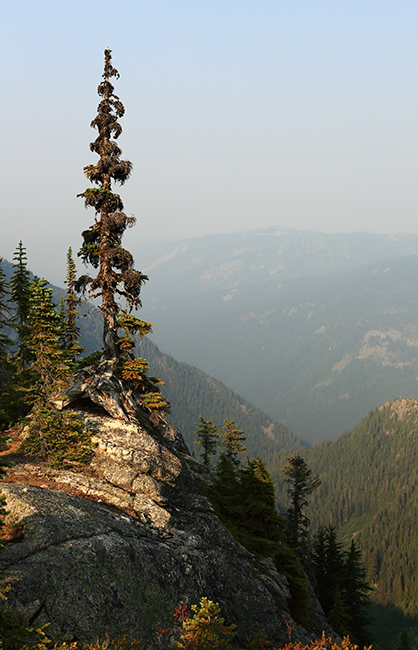 With a decent water source I decided that this would make a nice over-night destination and left any further exploring until next time. After another shot of Needle Peak,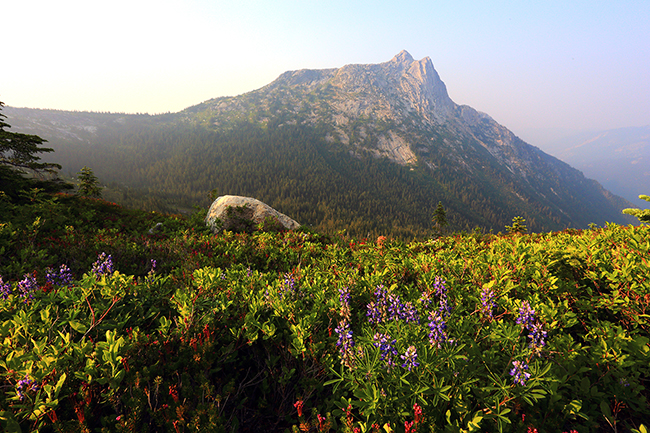 I took a look around at the smokey views to the south. There was an "other-worldliness" to the landscape so I framed a few shots.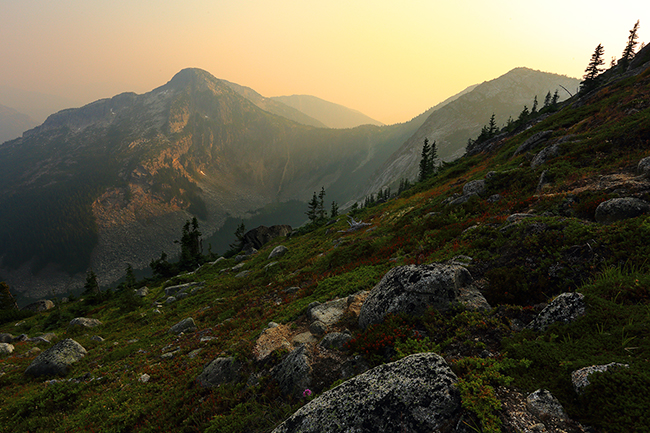 It was easy to retrace my steps back to the trail junction where the lowering sun created layers of fading light.