| | |
| --- | --- |
| Posted by Dean Hebert on June 3, 2018 at 1:00 PM | |
 We made a return visit to Las Vegas for a friends birthday celebration and some of the people we were with, including our son, Devin, had never been to the Valley of Fire.
 Devin always wants to drive so I let him take the wheel of the rental. After a couple of quick stops at the entrance and the "Bee Hives", we passed the visitor center and started driving through a break in the red rock. Something caught Devin's eye and he turned the car around and drove slowly back until he pulled over. Then we all saw the family of big horn sheep. I quickly switched to my 70-200 lens and began snapping away!
 As the sheep moved away I saw where they were headed and moved to position myself for a better view. With Devin beside me, I waited for just the right moment when the large male emerged on the ledge and posed for us.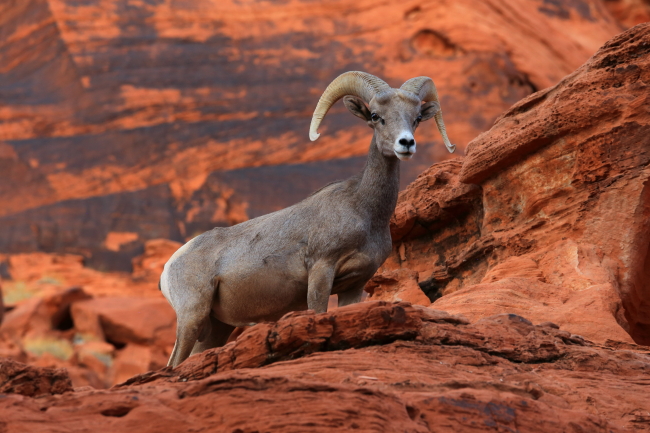 Then they were gone.
 With such a late start there wasn't a whole lot of time to explore but we pulled into a parking lot and took a look around. We all met at the top of a little rise and posed for a phot.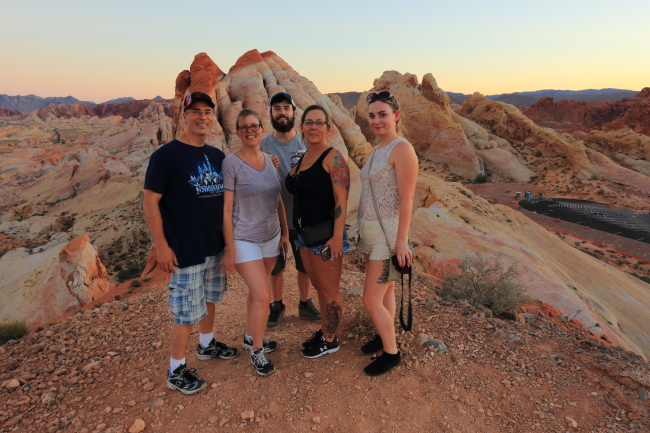 The sun was headed towards the horizon so I said I was going for a stroll.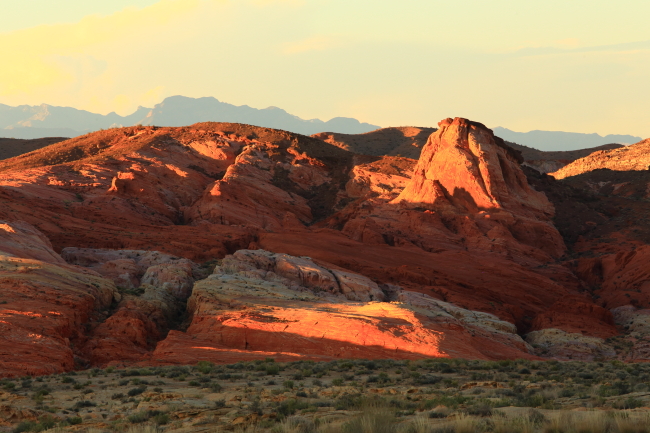 I know I'm not the first person to walk these paths but when the light is low and there's noone else in sight there's a definite sense of aloneness. 
 I found a pinnacle catching the last rays of light.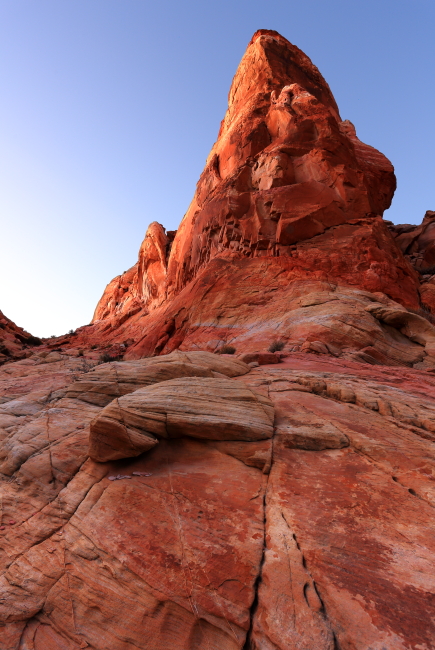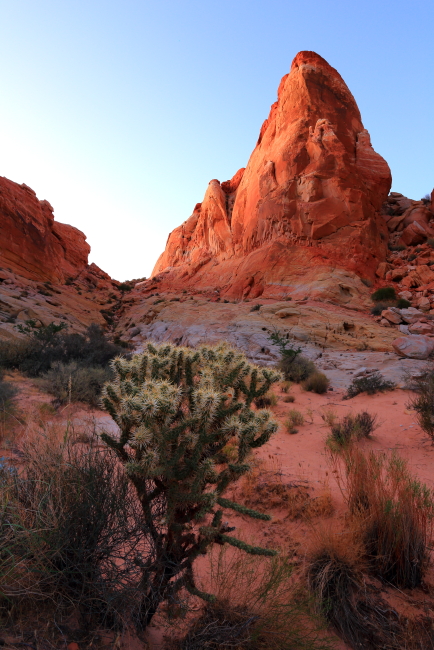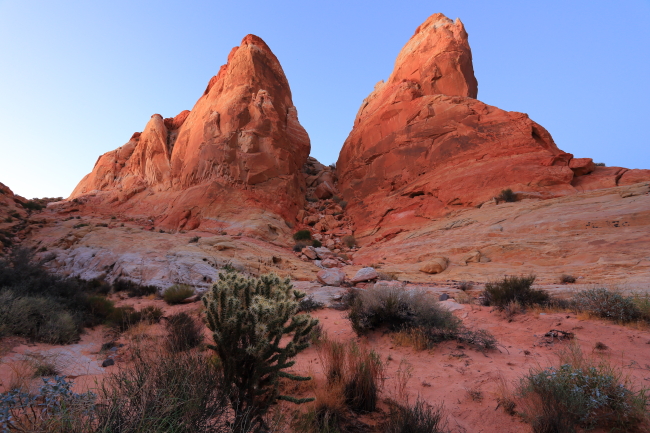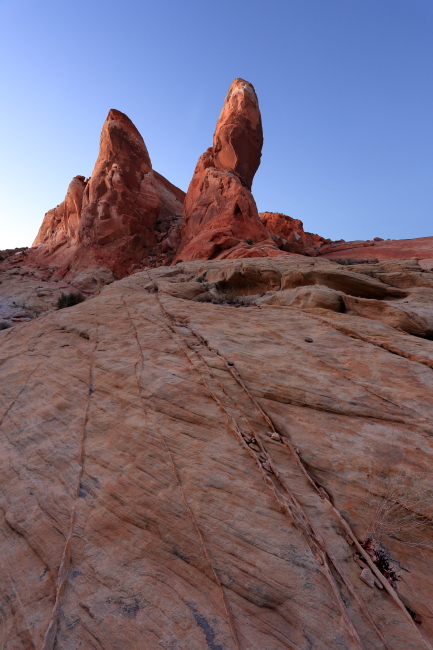 I didn't want to make everyone wait too long so I headed back to the car. It was nice to know that our friends enjoyed the Valley of Fire as much as we do.