| | |
| --- | --- |
| Posted by Dean Hebert on March 1, 2011 at 8:55 PM | |
 Have you ever composed a shot with the sun either in or just outside the frame? Then you know about lens flare, those ghosts shooting across the picture, caused by the light reflecting off internal components. An easy way to fix this is just by not shooting into the sun or other bright objects, but if that's not possible then the use of a lens shade or a hat to block the sun from the front lens element can help. Sometimes, hiding the sun behind an element in the picture removes the glare. But if all that fails I just give the sun the finger, literally.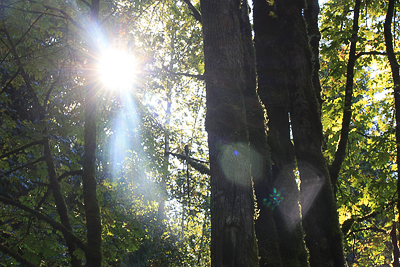 Here lens flare basically ruins the photo. By moving the camera just a mm or two I was able to minimize all but only a little flare around the sun.
  When I can't block the sun with something in the picture, what I do is compose the shot and take a picture, lens flare and all, then use my finger to just cover the sun and take a second picture. This is best done in manual mode so that your exposure doesn't change. If you don't have a manual mode then check to see if you have exposure lock. If you don't have either then you'll just have to try and get the exposures as close as possible.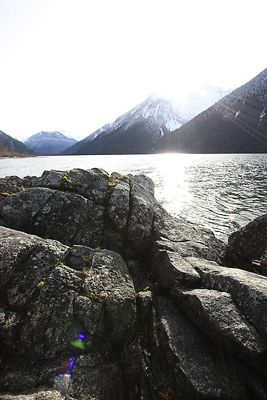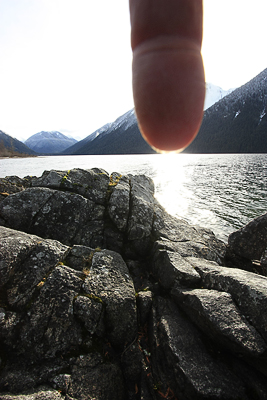 Once you have your two photos, you'll need to export them to your photo-editing software and combine them to remove the image of your finger and let the sun shine through, without that annoying flare.