| | |
| --- | --- |
| Posted by Dean Hebert on July 20, 2015 at 12:40 AM | |
 I've wanted to climb this mountain for years and finally I had the chance.
 This hike starts from the same trailhead as Mt Cheam and follows the same route until passing a gully. The slopes were ablaze with wildflowers and I stopped to take alot of photos.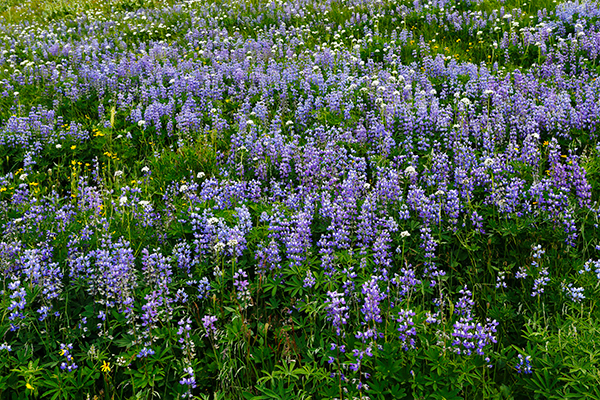 Past the gully the trail goes balistic, heading straight up the steep hillside. I huffed and puffed up the grassy slope and then powered my way to the rocky ridge. The view was fantastic. Looking up, there was this cool rock leading up to a pointy overlook that I mistook for the peak.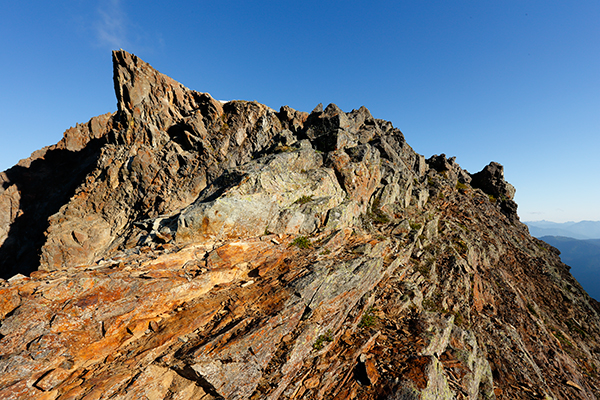 I reached a col on the ridge and looked over. The view of the rest of the Cheam Range and the steep cliffs down to Jones Lake took my breath away. There were some purple flowers that made a nice foreground to a photo.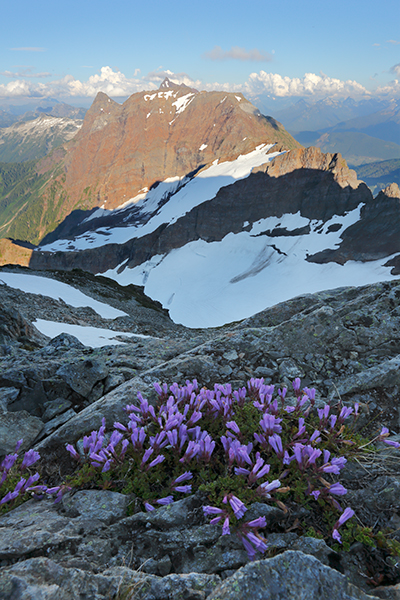 From there it was a short scramble to the knife edge summit ridge and the rock that serves as the peak. The wind had picked up and it was all I could do to stand up. Not wanting to tempt fate, I retreated off the rock and made my way back to the col where I'd left my gear.
 The sun was sinking and I wanted to catch it as it hit the crest of Cheam so I made my way down to a good location and waited. My backpack made for a good anchor for the photo back to Lady Peak.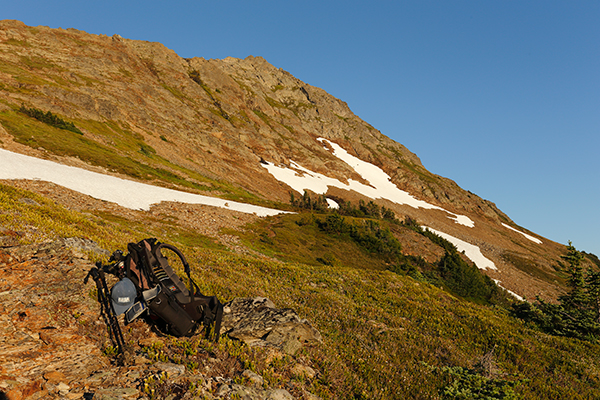 As the sun hit the peak I bracketed 3 exposures (afterwards I realized I should have gone darker) before continuing down.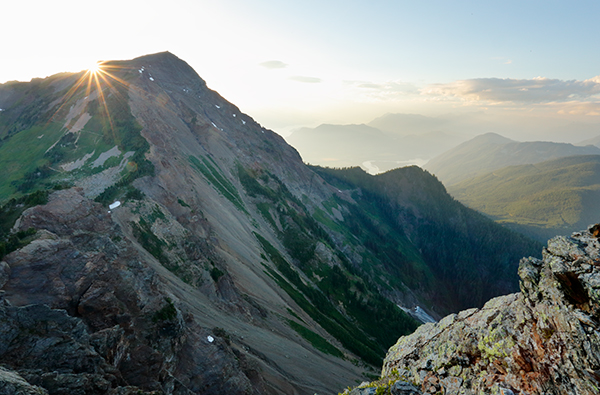 Just before the trail joins up with the Cheam trail I was amazed at how the flowers covered the steep slope. I set up for a few shots before the last of the light faded from the peak.