| | |
| --- | --- |
| Posted by Dean Hebert on January 17, 2016 at 3:45 AM | |
 Janice had posted that she wanted to head to Cutthroat Pass and after a quick search I decided to join her. 
 It's a long drive from Chilliwack so we loaded up on coffee, crossed the border, and then drove for hours along Hwy 20. We made a couple of stops along the way before arriving at the trail head. At the first opening in the forest I realized I'd failed to charge my batteries and they were all dead. I figured I could get a couple of shots, so I would have to use my phone unless the scenery warranted using up my battery.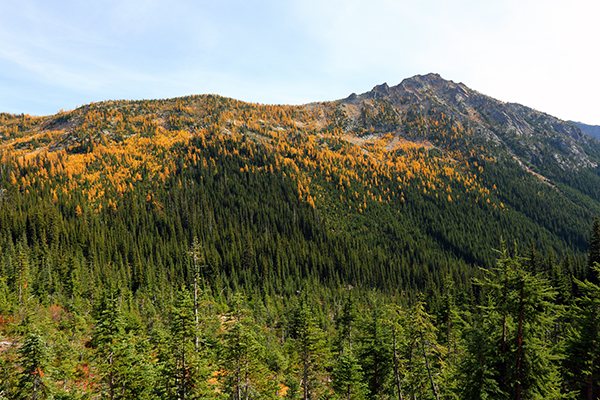 The trail is part of the PCT and is so well graded that we kept a quick pace all the way to the pass. Views were spectacular and we'd timed it just perfectly as the larches were ablaze with colour!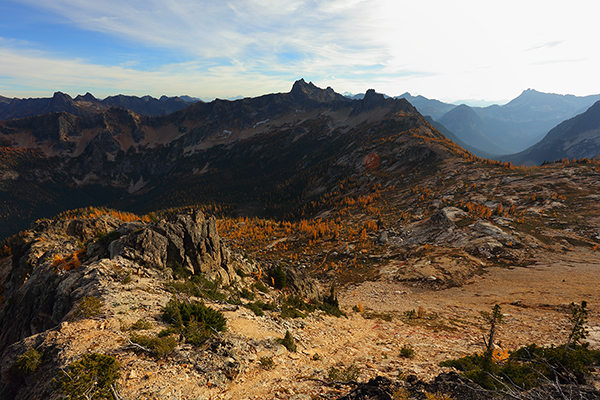 We had our lunch while we enjoyed the sights. With plenty of time, I suggested we explore a ridge to the north. Choosing a line, we hiked straight to a notch where we peered into the next valley.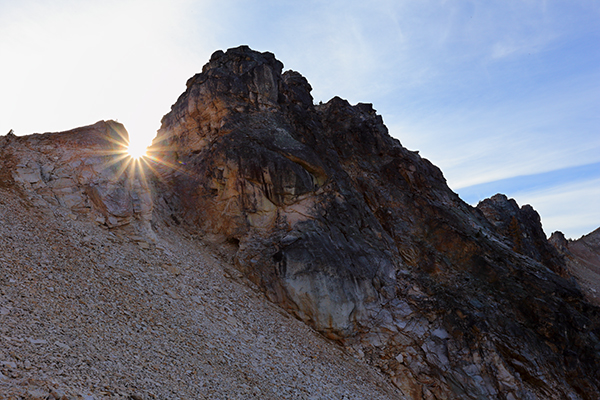 Janice didn't like the steepness of the final approach so she went back to the trail while I fought my way up the last 20 meters or so. More great views awaited me at the top. A larch tree was growing near the top so I took some photos.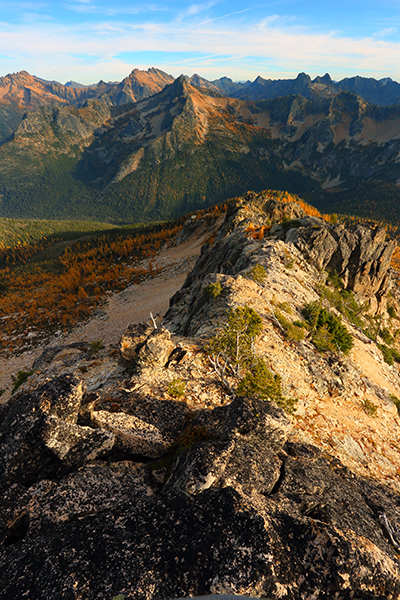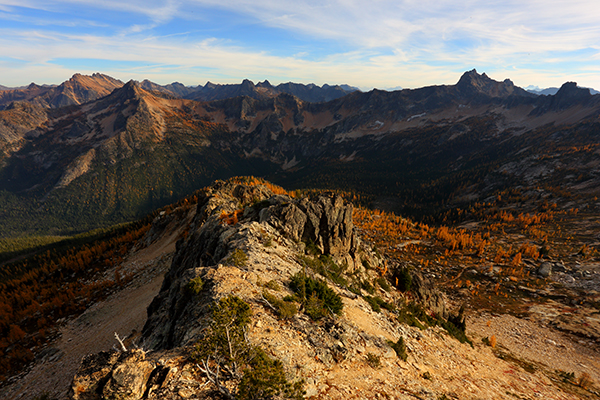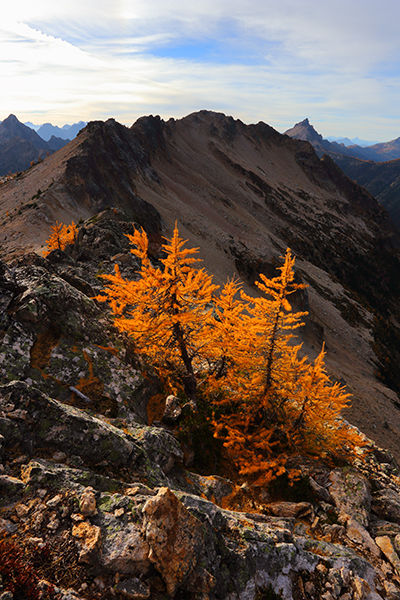 Descending a steep slope can be tricky so I took my time, inching my way down. By the time I got back on the trail, Janice had disappeared. I figured she'd gone to explore around the corner so I started in that direction. I quickly caught up to her and we decided to head back.