| | |
| --- | --- |
| Posted by Dean Hebert on June 4, 2016 at 2:25 PM | |
 I haven't been getting out much so Zoa seemed like a good way to stretch my legs, without killing myself!
 There was still snow half way to the parking lot so I found a good spot and geared up. The snow was firm so there was no need for snowshoes and once at the trail head the snow was gone. I ended up carrying my snowshoes the whole way. The hardest part of this hike is the first hill but I stopped often to take photos. There were storm clouds moving in so I kept my fingers crossed that they would just blow by.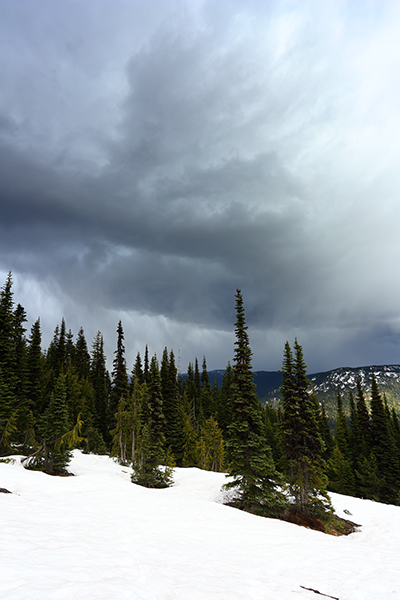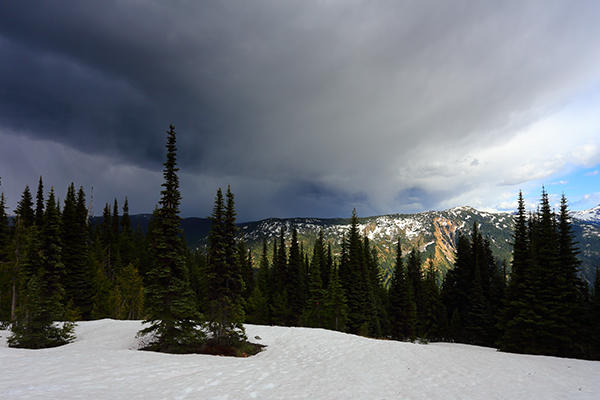 The ground was snow-covered in the forest, making it harder to travel than it shoud be, even though the snow was packed. Yak Peak poked through the trees so I framed a couple of shots.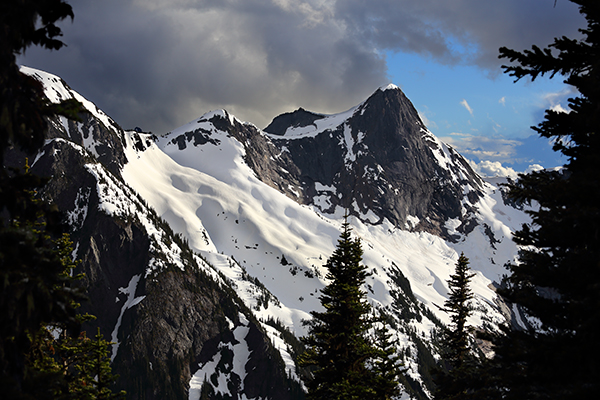 By the time the forest began to thin out the storm was upon me. When it started hailing I pulled out my camera and recorded some video of it. The hail didn't last long and I was soon at the first summit which is my favourite spot to take photos.
 I'd thought about staying for the sunset but as I cooled off I decided to head back. Coquihalla Mountain and the surrounding peaks were still covered in snow beneath a cool cloud formation.